Following the Jetplanes of Abraham show I popped in next door where CKCU was having a fundraising show, with a country-western theme. Country-western singer (and Carleton professor) Steve Fai was part way through his set. I snapped a few pics before he finished off three or four songs remaining.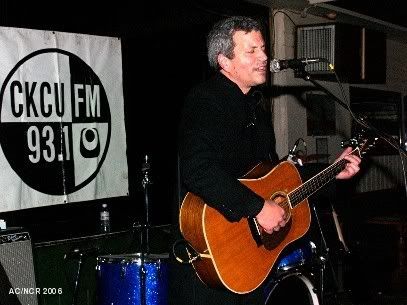 Up next was David Picco. The Newfoundland by way of Toronto singer is the latest signee to Woody Whelan's famed Mag Wheel label - noted of course for its patronage of The Nils and local punk rockers Resin Scraper.
Picco's set was somewhat hampered by the disappearance of his normal guitar: "I'm usually a Telecaster guy, so we'll see how this does." Just behind him is guitarist Jimmy Rose.
A somewhat washed out Andrew Barker on bass. Barker has his own musical outlet,
The Lake Vernon Drowning
, which sounds a tad different.
This was the second show for David's newly acquired drummer, whose name I can't recall.
Up ...
Up ...!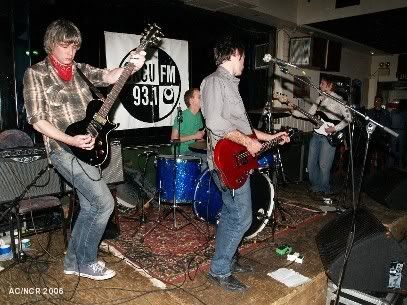 ... and away!!!
Dave Aardvark said "That was way better than I expected!" while introducing Lefty McRighty. There are worse compliments, I guess.