I feel like I should have liked Emm Gryner a lot more than I did - she's got a steely voice and the piano nous of early Elton John. I blame the piano. There it was on stage - a real piano, wood on everything. I'd never seen the like on a small club stage before. Turns out I still haven't - it was a fake! Just a hollow wood shell with an electric piano snuggled inside. This immediately had me thinking of style over substance ...
She started things off with an a capella tune.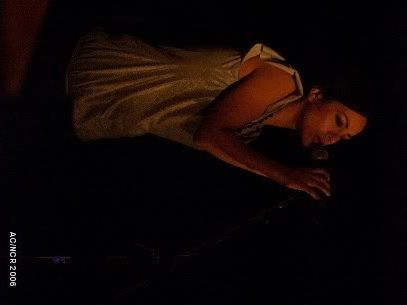 That piano ... (and the lovely and talented Ms. Gryner).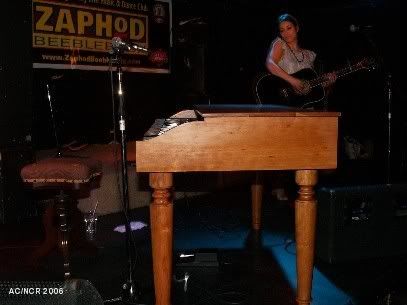 The ugly truth! Well, I guess you can put your drinks on it. Actually it's a bit nicer looking than the usual folding stand. I'll stop complaining now (for three seconds).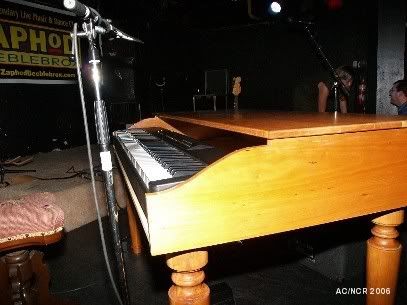 Gryner is too solid a showwoman to be accused of lacking substance, but as a writer and selecter of material to cover she doesn't measure up. She hamstrung her performance with a pair of poorly thought out covers. Her version of The Beatles'
Revolution
was interesting in conception - she covered herself on looped bass - but suffered a tad in execution. It's been said that trying to cover The Beatles is a no-no, and I can't say Gryner proved the saying wrong.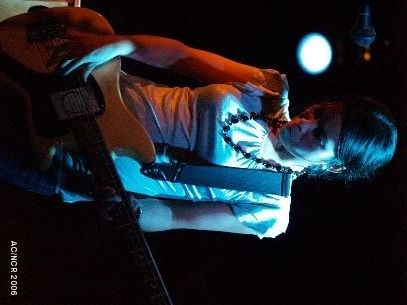 As someone who was permanently scarred by repeated radio play of Def Leppard in the 1980s, I can't find it in my heart to like any rendition of
Pour Some Sugar On Me
, no matter how much more delectable Ms. Gryner is than Joe Elliott.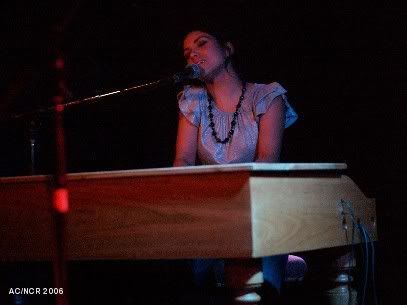 Well, enough wibbling ... here's more Gryner, putting her tensile voice to good use.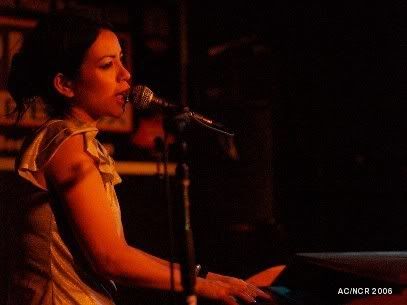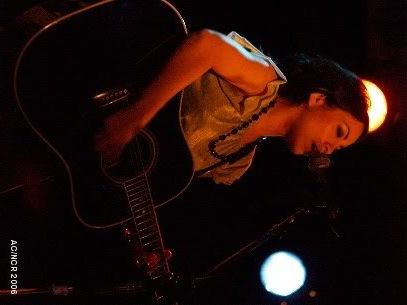 She does pose a bit more than she has to.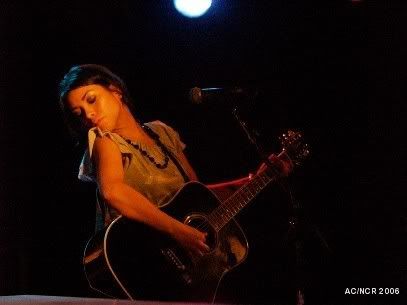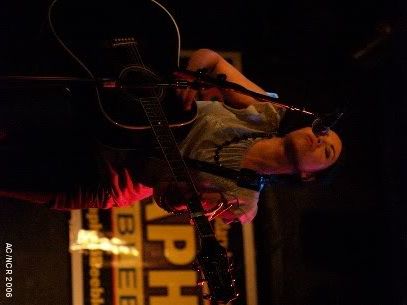 She recently attracted some hubbub because Bono described her song
Almighty Love
as one he wished he'd written. When she sang it she described it as an anti-love tune. I wonder if the ever-sincere U2 frontman saw it that way.