An early show at Babylon of strange noise. Locals Fucked Corpse found themselves opening for a slightly bonkers female-fronted Montreal band (actually in this case two). Much like
the last time I saw them
, come to think of it.
Fucked Corpse added some rap to their set and have tightened their sound - their songs actually sound like songs now. They also had a nifty light show which didn't really show up.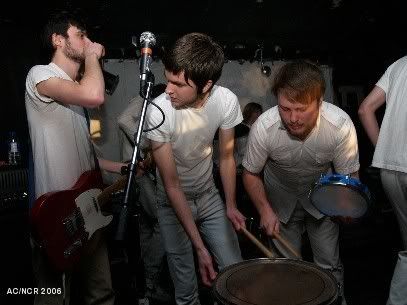 Then came Duchess Says for some steamroller synth rock and minor vandalism. You may recall those ceiling lights from The Sick Fits show ... except they aren't stapled to the ceiling anymore. Annie-Claude still acts kind of weird, but she made a bit more sense
than last time
. And at least I didn't mistake them for The Lovely Feathers.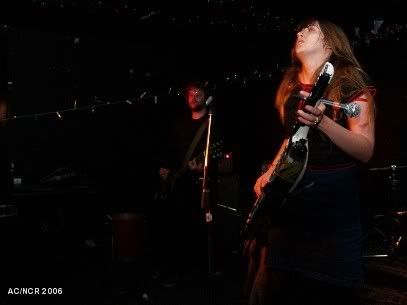 Lastly, Les Georges Leningrad, who also sounded a lot more focused than when
I saw them opening for Sonic Youth
. Then, they were 50% perplexing. The weirdo factor is down to a comfortable 25%.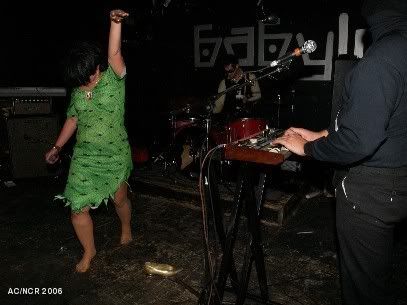 The crowd were well and truly into it. It was the last day of Duchess Says and Les Georges' latest tour, so they went out with a bang. Actually, there was wreckage.