So as Four'n'Giv'r prepare to depart the stage, Holy Bob mentions how Bloodshot Bill is up next. Bloodshot Bill?!? Yes, an unannounced appearance from the king of Montreal trashabilly was in the offing ... he's definitely the performer I've seen the most of unexpectedly (and I'm not talking about wardrobe malfunctions). King Khan gave him a fine intro: "We're actually brothers ... we've known each other a long time ... he was neighbours with my cousin." Well, it was something like that!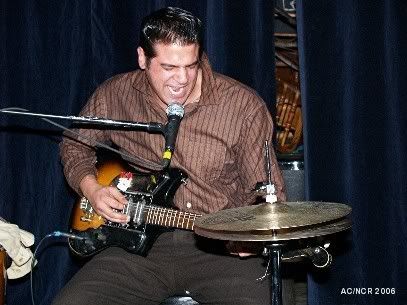 King Khan records the performance for posterity with a digital camera and a Bic lighter (incidentally, check out the King Khan and BBQ Show
Pig Pig
videos on Youtube - I believe they share similar production values and alcohol intake).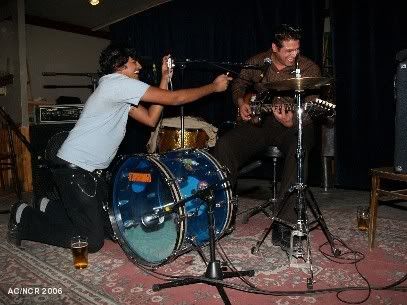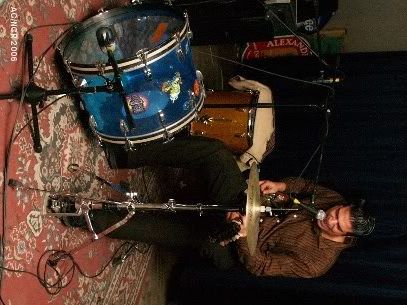 After that I went down to the loo to piss; Bill was already there reapplying his pomade. As he exited the bathroom the girls waiting in line to use the ladies' WC gave him a round of applause.
Anyway, then it was King Khan and BBQ's turn. Khan slipped into a track suit and turban, Mark took off his shoes, and they were ready as they'll ever be. They started off with some raga-rock (I already posted a pic of that).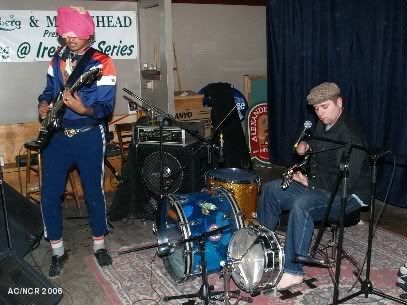 Rump-shaking action!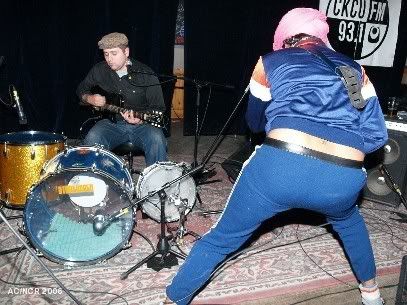 This was definitely a full-participation event.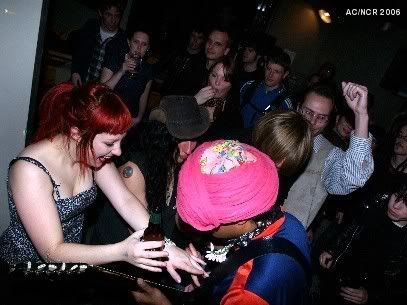 Mark Sultan tried to sing a few songs - he made a game attempt but even lozenges couldn't rescue the situation.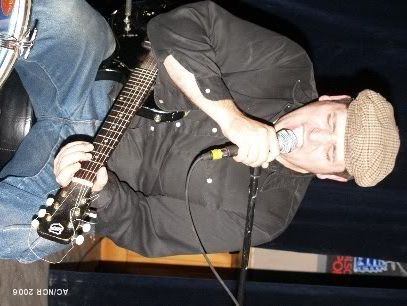 Throughout the show the audience was on the stage and Khan was in the audience. Once chasing Bill with a mouth foaming from a Rolaids after Bill spewed beer on him (or was that before?).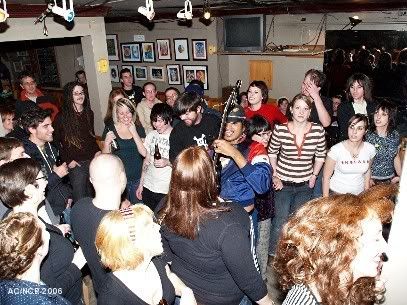 Audience interaction action!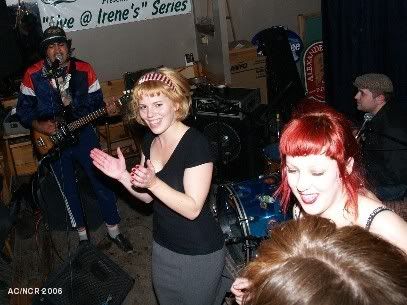 Later Bill got on stage to sing some nasty doo-wop during Khan's "purple wig" phase.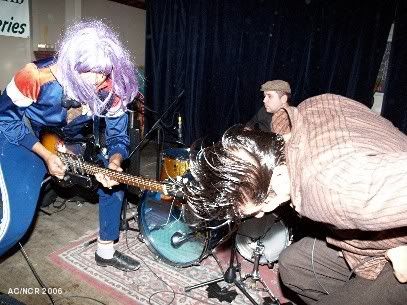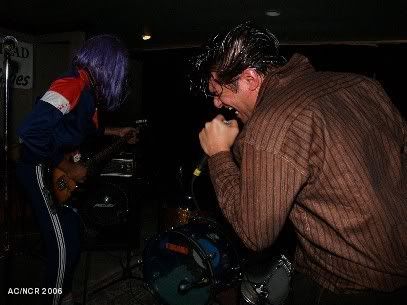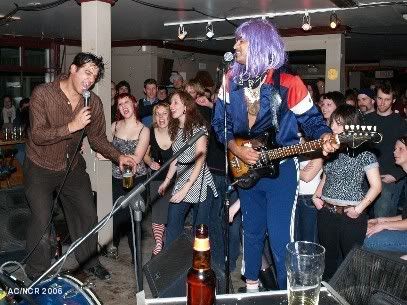 That was some crazy fun!