I saw Lil' Andy and Karaoke Cowboy a while back at The Dominion, opening for Reverend Glasseye if memory serves. The lineup's a little different (they have a new man on steel). Otherwise, it was solid baritone barroom country, much as before. He kicked things off with a Hank Williams cover -
Ramblin' Man
- always a good way of starting things.
They covered Leonard Cohen's
Tower of Song
, with an intro from Lil' Andy describing his chance encounter with Cohen at a local bank. "I do like country" said Leonard.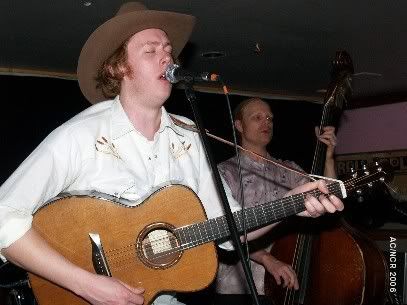 Mark Peetsma, looking a bit scary.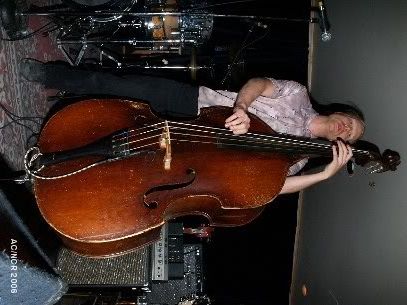 At left is Joe Grass -
I saw him just a few months ago
at Bluesfest.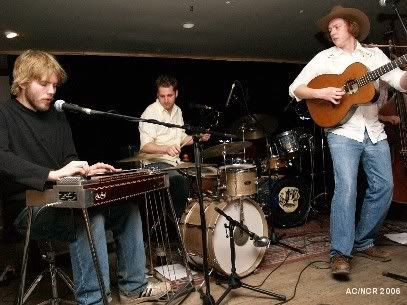 Ben Caissie prescribes some percussion.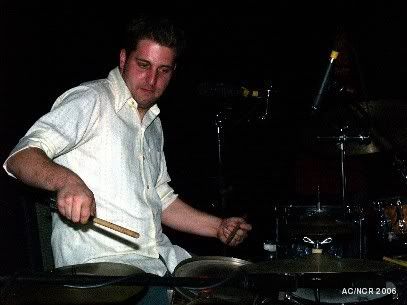 Karaoke action!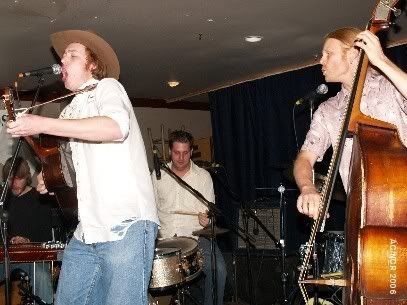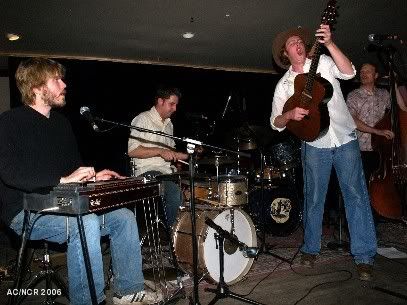 There were a few more covers in the set, including
Walking in Jerusalem
, a traditional tune they appropriated via The Dillards.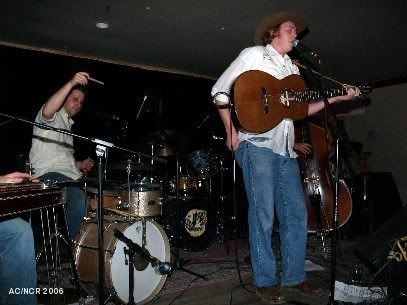 Hollah!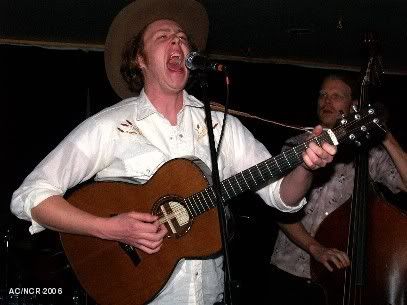 They concluded with a version of Neil Young's
Roll Another Number For The Road
, with a few time-sensitive lyric changes.