There was a darn fine turnout for
Lefty McRighty and The Boxcar Cadavers
at the Dominion Nov. 18. Beer drinkers, hell-raisers, etc.
Lefty action!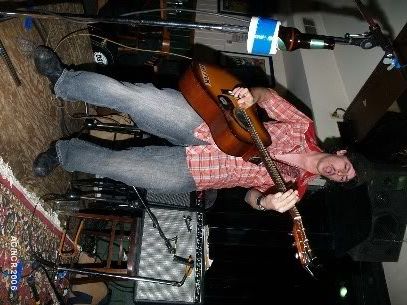 I got a lot of good pictures of Boxcar T-Bone Bonnedouchebag this gig.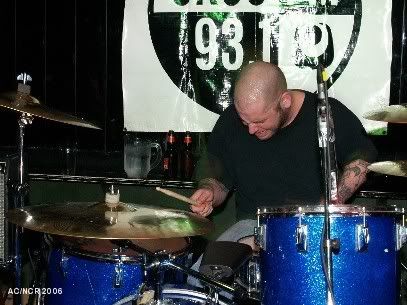 Cassandra, Boxcar lass.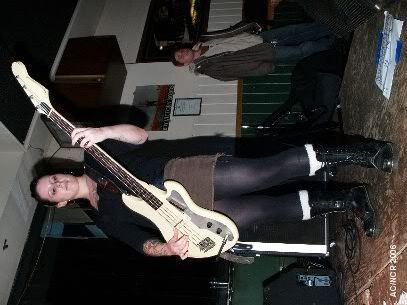 Rhythm section action!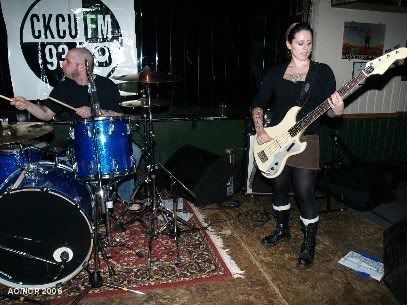 More Cassie! I swear, I'll learn to take pictures that aren't at a funny angle some day.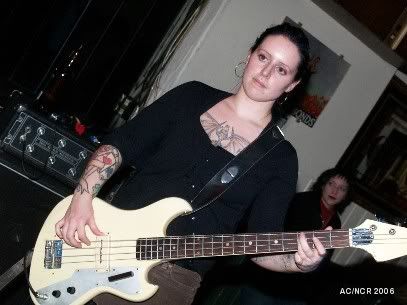 Cadavrous action!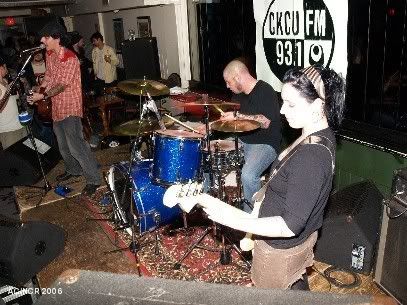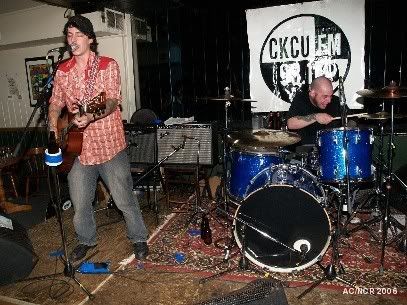 Something's gonna get hit - that's my prediction.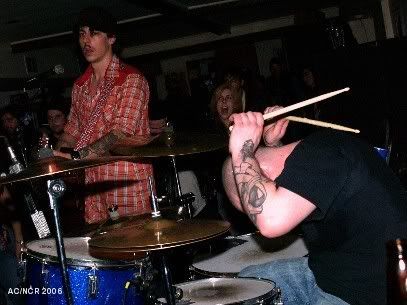 A fine show - but I left a bit early because I thought I was about to fall asleep.