Somebody's going to have to investigate the sudden dearth of bass players ... a mere two days after seeing a one man band and a duo at Irene's, I'm seeing the same thing at Babylon. Well, almost: The only Mississippi Grover action I caught was him rolling up his drum carpet (it was a work night). That left
The Magnetix
to fill out the evening with some crunch Link Wray fuzz rock.
The Mummies-loving duo hail from Bourdeaux.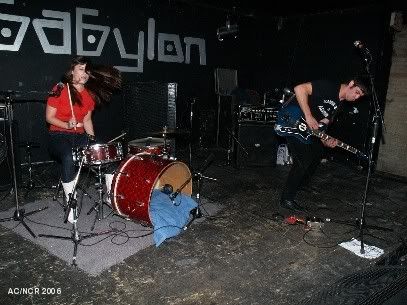 Looch Vibrato!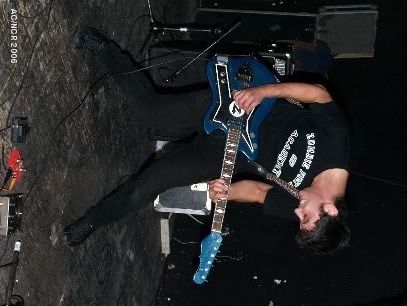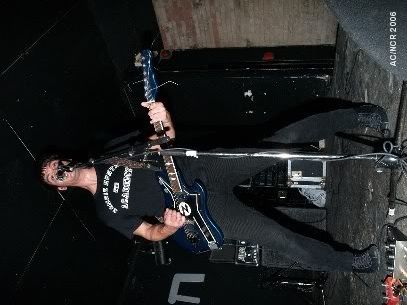 Aggy Sonora!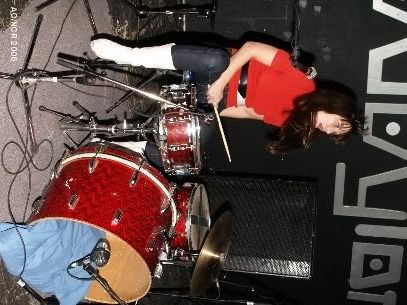 Magnetic action!
Looch rocks as the usual suspects take in the action.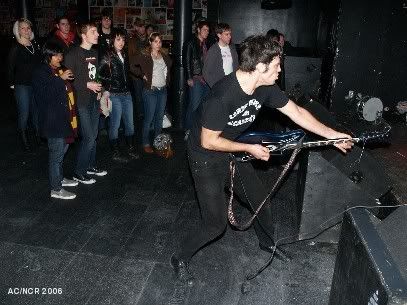 ... and the ever popular mic-stand slide.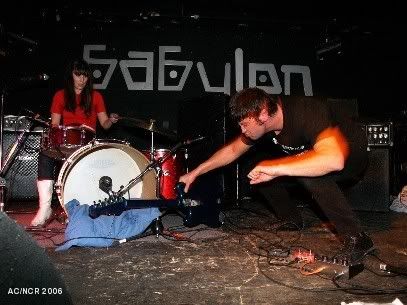 Considering the number of people still nursing hangovers from Monday, the turnout was actually pretty good.