Boo Hoo
put on a very sturdy show of pop punk as the opening band at the Jetplanes of Abraham's first CD release party (they have another coming up Dec. 16). And by pop-punk, I don't mean the glossy stuff passed out nowadays, but the hybrid that sprung up in Minneapolis with bands like Husker Du back in the early 1980s. These guys would have been a good opener for The hold Steady, and would get along fine with Silo the Huskie.
Ben clapping action!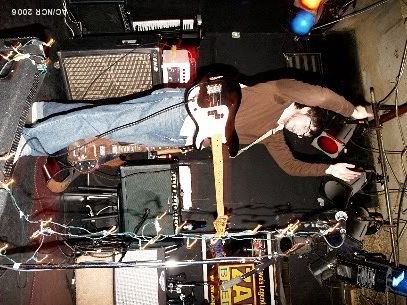 Rob shouting action!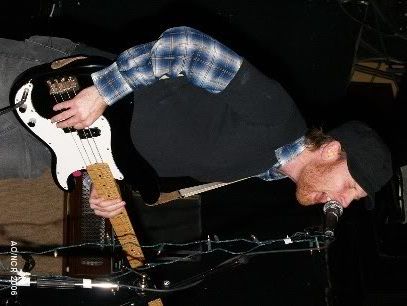 Marc drumming action!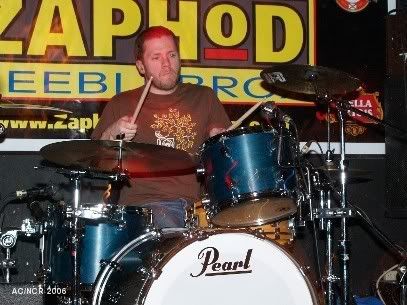 And plain old action-type action!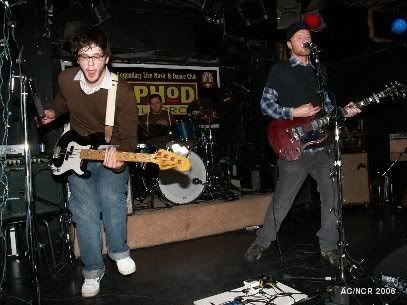 Singalong action!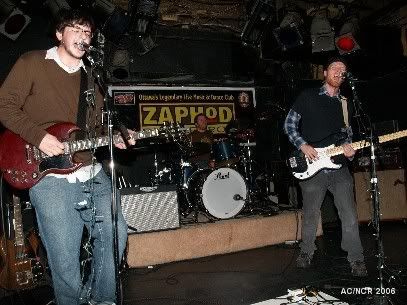 They're going for that Christmas look.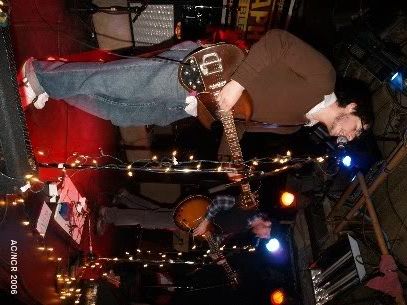 A very solid start to a hot night.