A swell triple bill at the Rainbow ran long. By the time The BushPilots had finished things off, it was creeping past 2 a.m. The openers were the Evil Farm Children. I hadn't seen them before, but I dug their hard-edged 1950s rock'n'roll vibe.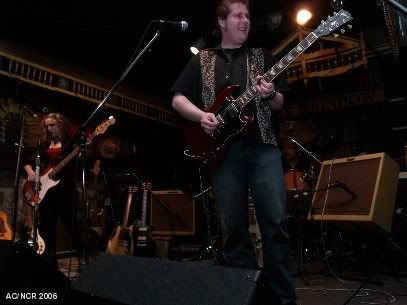 Next up, Good2Go, who sounded really good, despite a shortage of practice and soundchecking (I forgot to mention that today was Miss Maureen's birthday - the boys in the band gave her a bubble machine, so when they play Irene's tomorrow you can expect airborne soap).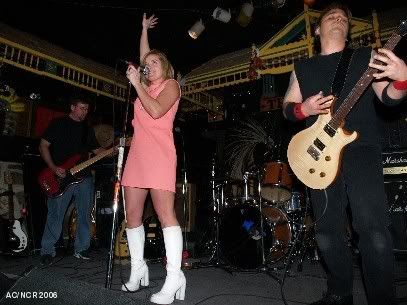 Then the BushPilots; the last band I saw before taking off for Nelson B.C., as it happens.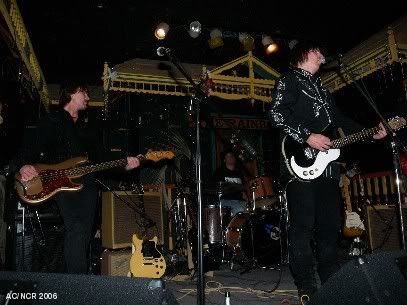 All in all a great night art (apart from the chilly walk home).
Show reminder: Transitaural, The City Above and Butterflies and Zebras perform at Club SAW; The Photoelectric Effect, Dan Tait, The Worrell Charm, Good Night Knights and Jon Boy Swift play Cafe DeKcuf; The Empiricals perform at Irene's; another heaping helping of bands play Mavericks: Maximum RNR, four-stroke, The Bella Bombs, Gunsmoke, Nummies, Take One For the Team, Obscene Bastards, Wanton Manor and It's Asshole Time fill out the lineup.