Pas Chic Chic
were pretty good. Not mindblowing ... I suspect that's mostly because this was only their second show. French pop music is something mainman Roger Tellier-Graig has pursued in other acts, and he's got a decent grip on it at this point. There were a few freakbeat and early psyche moments in the group's sound as well.
Roger Tellier-Craig wears his 60s pop heart on his stripey sleeve; bassist Eric Gingras at left.
Eric Fillion on sparkly gold drums.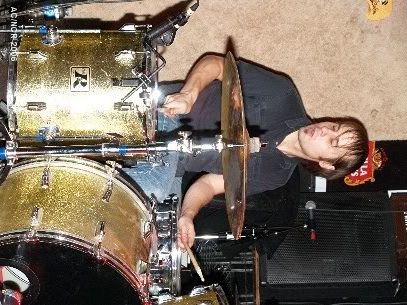 Marie-Douce Saint-Jacques sings!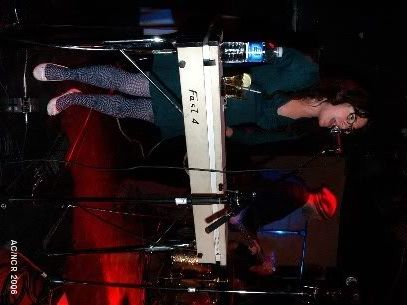 Sometimes you have to take an eye-level approach to a Farfisa.
Roger and mystery guitarist.
The entire fashionable lot!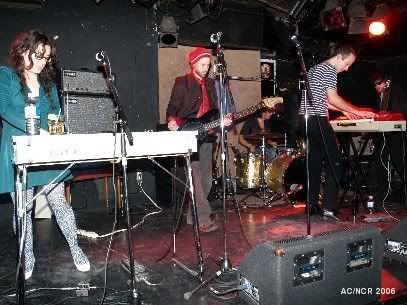 A pretty authentic recreation of late 1960 Quebec psych-prog - makes me want to go and listen to L'Infonie's
Volume 333
, though that sound postdates what they're aiming for.