Kria Brekken and Avey Tare are a married indie pop duo. They're fairly well known in underground weird-pop circles for past and present membership in Scandinavian synth lot Mum and NY pop weirdos Animal Collective. Live they reminded me of a freak folk version of Animal Collective. (Incidentally, despite the date at bottom, this post is landing a day before its time since I'll likely be sans Internet on Thursday).
Avey seems like a remarkably affable sort, by the way, smiling pleasantly and chatting with folks in an unfeigned, easygoing manner before the show.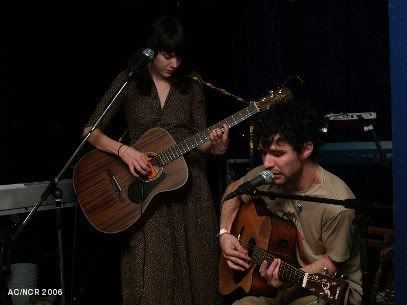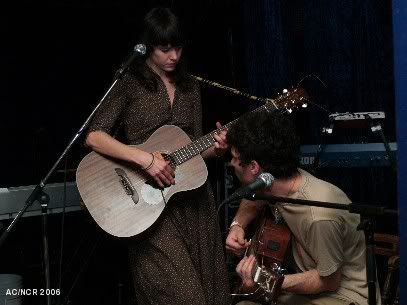 Kria Brekken.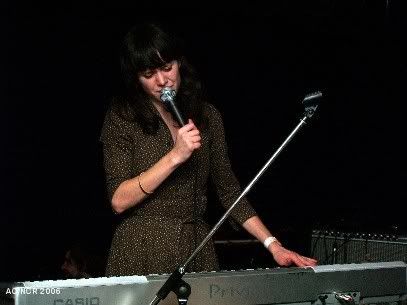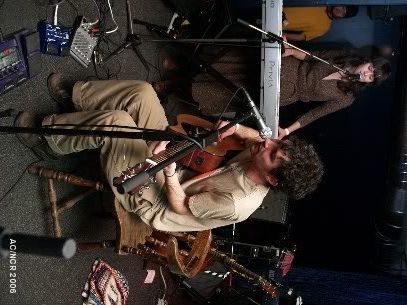 Avey stretches for some feedback sampling.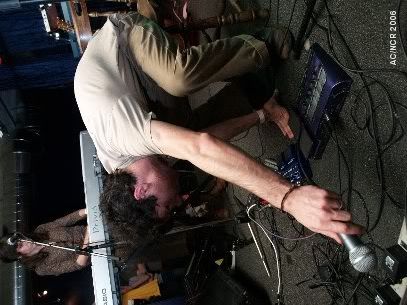 Singalong action!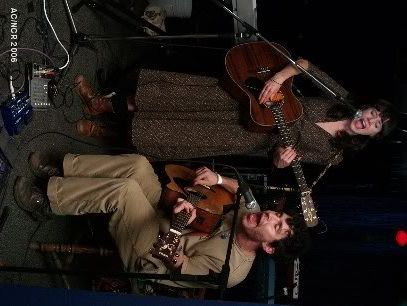 Silly face.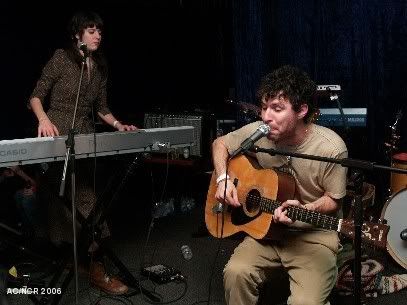 It was a lovely show.
Thursday Show reminder (posted a day early since I'll be in transit): Gunsmoke and The Mighty Eagle Band plat at Babylon as part of the Rock'n'Roll Pizza Party. Harshey, Last Voice Heard and Machine Gun Dolly perform at the Thirsty Toad. The Fully Down, No Other Way, Red October and Travel By Owl and perform at Mavericks.