You can't say this wasn't a varied show - from Sadie Hell's "orchestral indie", Kria and Avie's weird folk pop and finally, the Hi Lo Trons dance-rock action.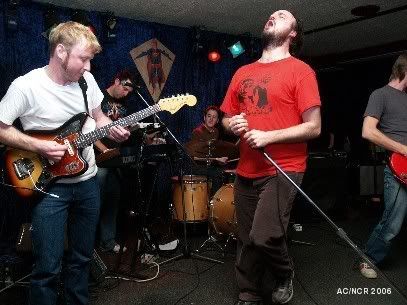 The acoustic guitar was nice for the segue between Kria and Avey and The Hi Lo Trons.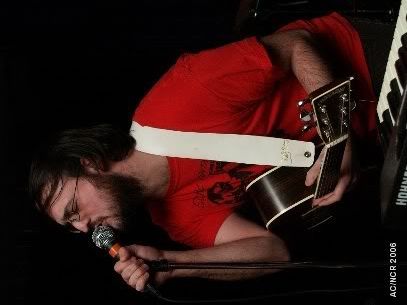 Sarah Hallman sung on a few numbers as she often does, including the kickoff.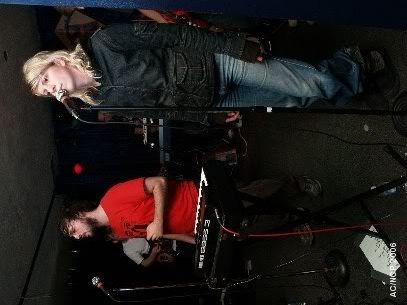 Phil Bova has a new partner in percussion; Mike Schultz has left the band to be replaced by Chris, whose last name I can't spell.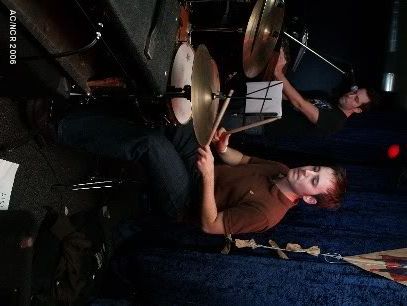 Singalong action!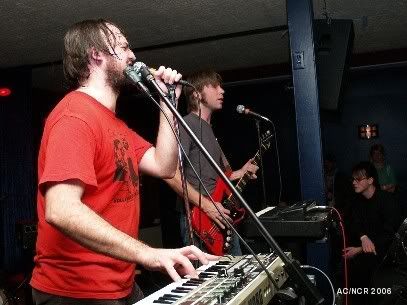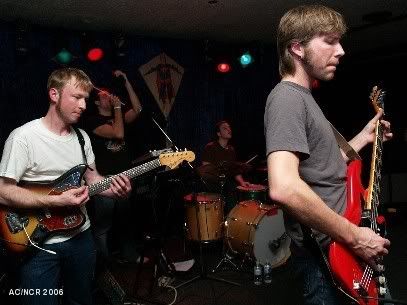 Chris is overwhelmed by the power of cowbell!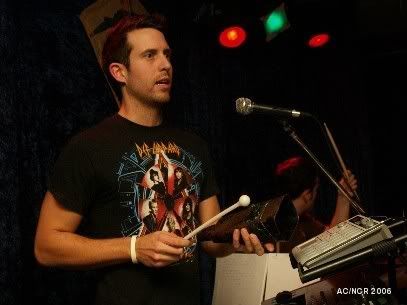 This picture would hav turned out better, but I cropped it to take out my hand ... I was swinging around one of the posts at the side of Mavericks' stage at the time.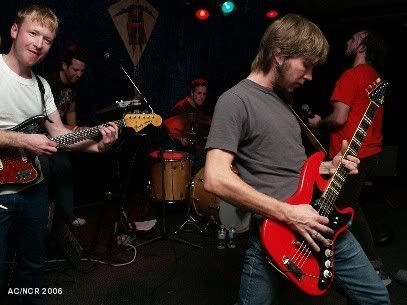 Surf action!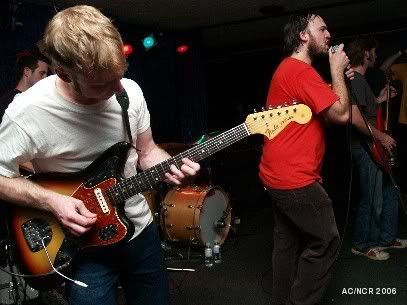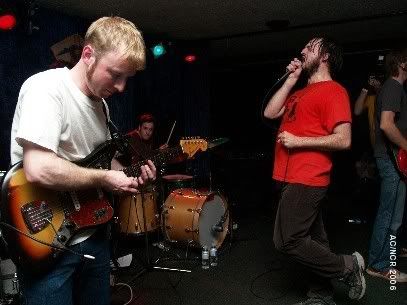 As usual a fine set from The Hi Lo Trons, along with some new stuff.