The Ghost is Dancing is an indie-pop collective from Toronto. That's not surprising, since Toronto is now entirely populated by indie-pop collectives. They'd be comfortable on a bill with The Arcade Fire and Henri Faberge and the Adorables.
Jim DeLuca floats sideways. That's Odie Oderkirk at left.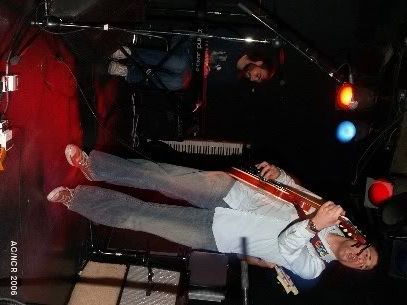 Jamie Matechuk plays piano.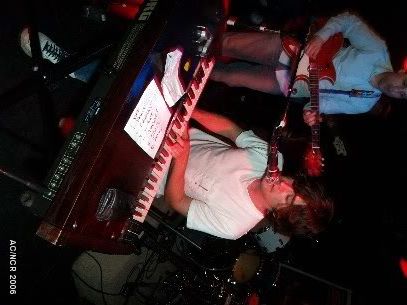 Gabie Nadeau on accordion.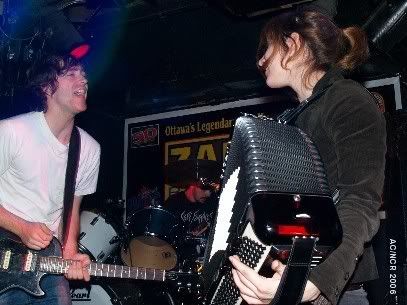 Sing-and-or-shoutalong action!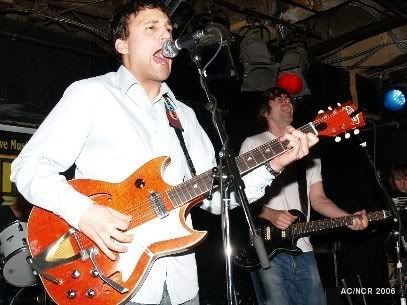 Bassist Eric Krumins gets his kicks in.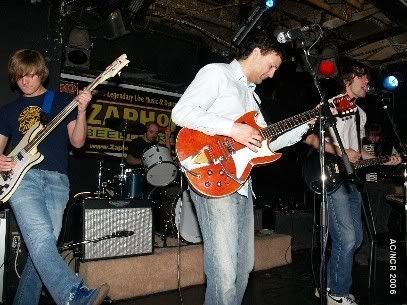 J. shouts!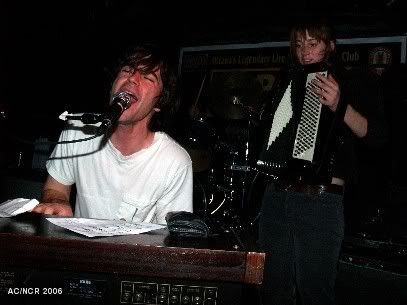 Gabie breaks out the tambourine.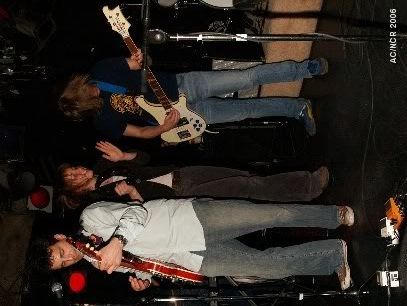 Good thing Kevin Corlis stepped out from behind the drums so I could get a decent shot.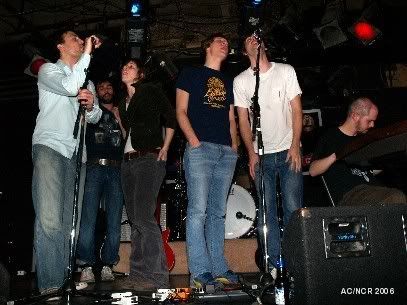 I hear they may be returning to Ottawa soon ... exact details unknown. They released an EP earlier this year; a full-length is forthcoming.