Not many pictures for headliners
Zombi
- because apart from drummer A.E. Paterra, there's not much action to show. Stuck behind his bank of keyboards and MIDI controllers, bassist Steve Moore has little opportunity to show off the rock moves.
A.E. from the back.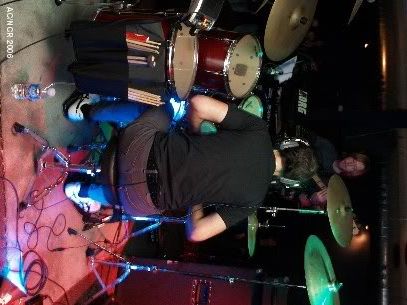 Steve works the bass.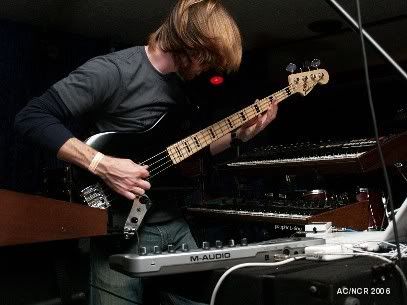 Knob-twiddling action!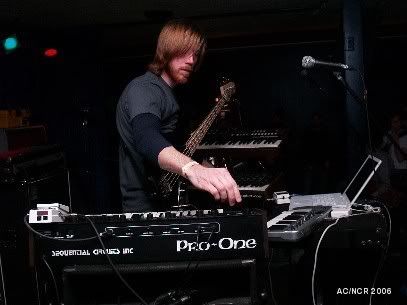 A.E. gets lost in the cymbals.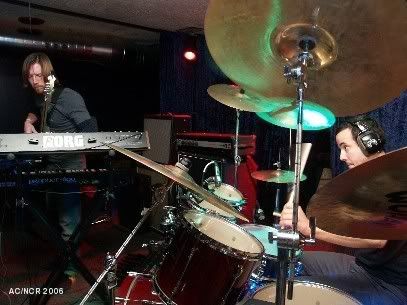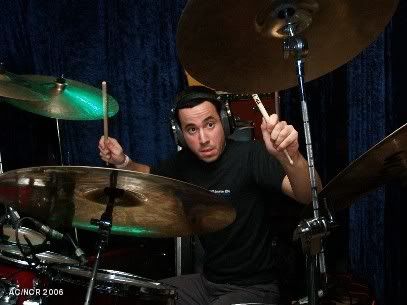 Nifty, but as I said earlier more of a headphone experience.