I decided to spend a low-key night at Zaphod's, so off into the cold (not too bad), and off to see
Acres
started things off.
Last time I saw them at Zaphod's
(an early show by them), they were quite impressive. No difference this time around.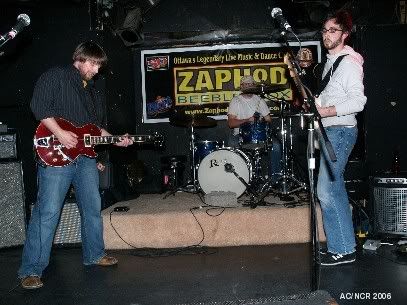 Flotilla
were a bit more twee - but then they have a harp, so it more or less goes with the territory. The Montreal band rounds out their interesting lineup with a singer-guitarist and a backing vocalist who played electronic drums with one hand (and foot) and a synthesizer with the other. They put me in mind of Julie Doiron.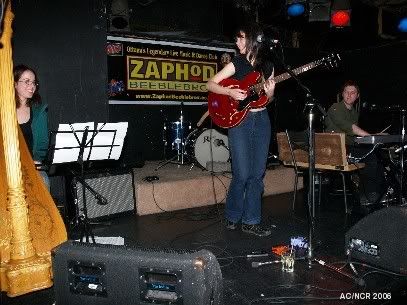 Finally,
The Soiree
put on a short set of their moody roots-pop.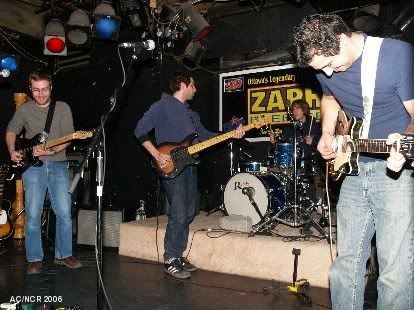 That was a nice night out.