I'd never heard of
Acres
before catching their opening set at Zaphod's on Wednesday. Not surprising since their first show was less than a month ago. I wouldn't have guessed they've been together for such a short time based on the strength of their performance. They describe themselves with considerable accuracy as "three young men playing dark, rhythmic rock, exploring the relationship of melody vs. tension."
Singer and guitarist Matthew Corbiere waves the hair.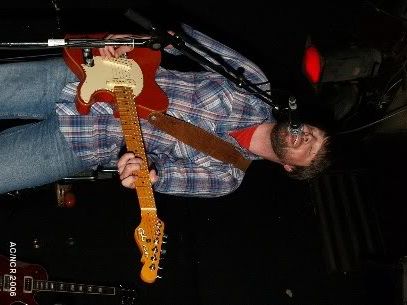 Bassist Michael Zorn.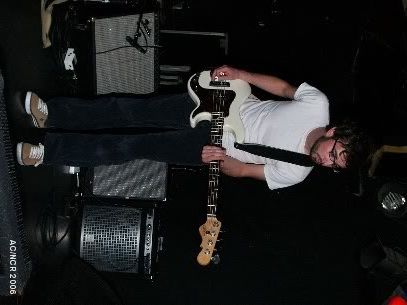 Drummer Bruce Ahopelto apparently declined a job-related trip to Winnipeg in favour of playing this show. Rock!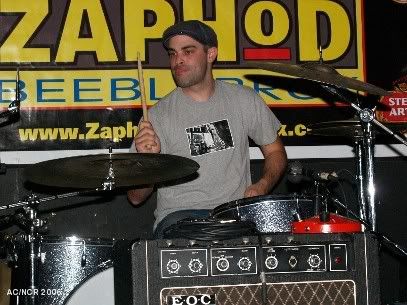 Grimacing action!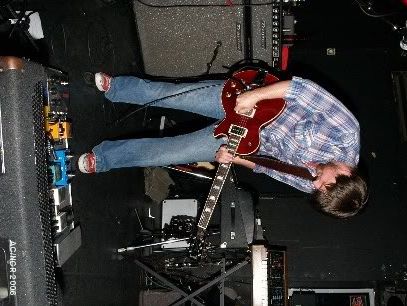 Rhythm section action!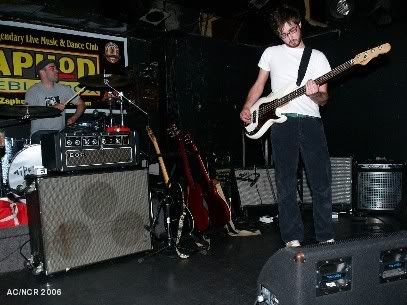 And so on ...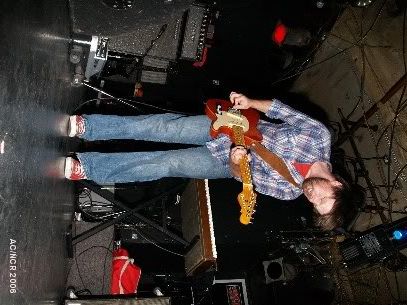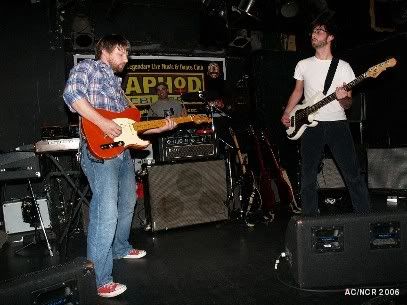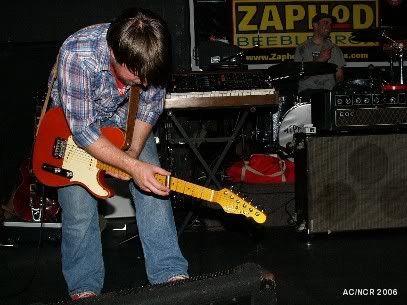 The band's next performance is at Cafe DeKcuf, Aug. 19.