City of a Hundred Spires
... I saw them a few months ago, also at Zaphod's, and admired their running about and post rock. They've built on the bedrock of Tortoise in much the same way that Mogwai have. They're in the same zone as Mono and like-minded acts. I notice that they posted one of the pictures
from that show
on
their MySpace page
with the caption "Looking like cocks at Zaphod's." Well, here they are looking less cock-like. I hope. Since they played on the floor and not the stage, the (lack of) lighting was making it hard to focus.
Fortunately BOSS makes their tuning pedals in white, so they show up well enough for autofocus to get a lock on. Jean-Michel Lacombe's shirt also helps.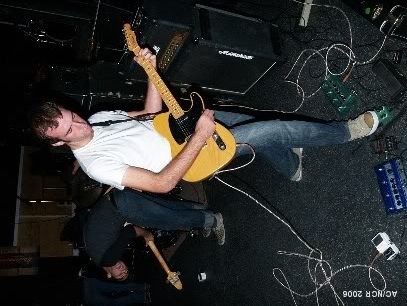 Drummer Carl Cleroux.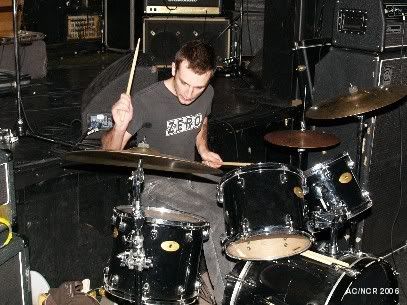 Max Monast jumping about as usual.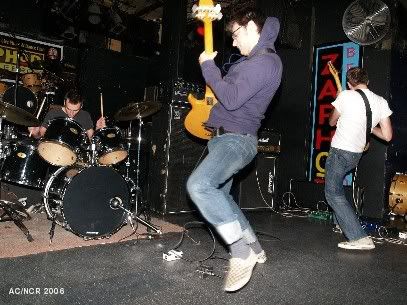 Vinnie Boisvert rocks the hoodie.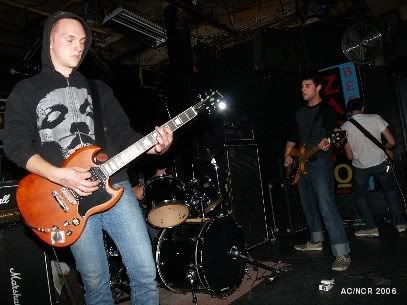 Actioooon!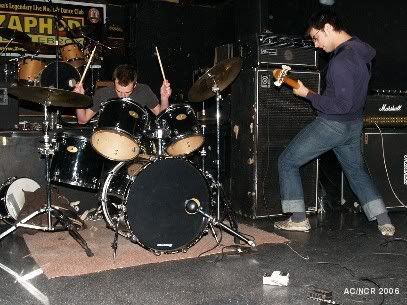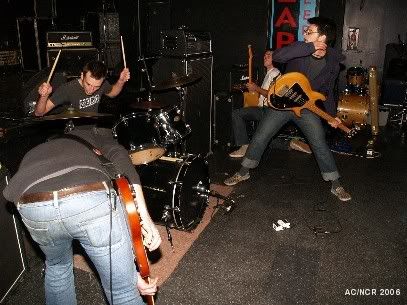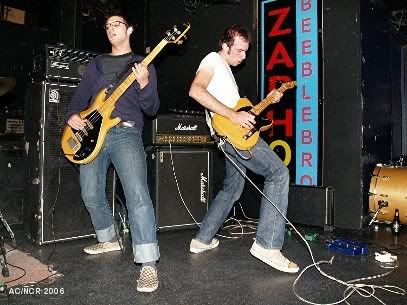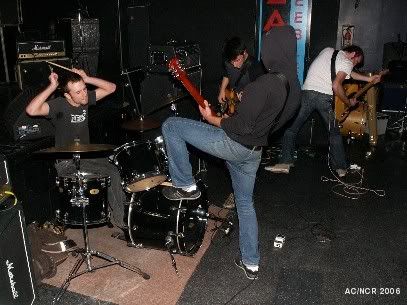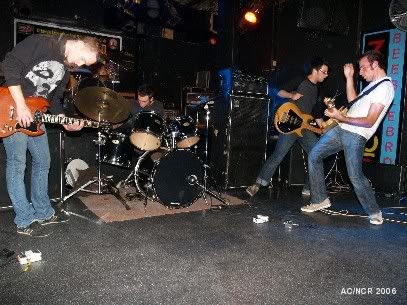 The band has actually been around town because they've been recording up in Chelsea for the past two weeks. They're taking a short break, followed I hope by a CD release show in town.