Off to the MBNA Grassroots Stage for one of the few acts I saw there that could be described as "grassroots" - to wit, the folk, country and chanson-embracing
Centretown Wilderness Club
. Everyone was looking pretty sharp and sounded good until the PA began acting up for their final number. They were playing a slower number when I arrived, and Aalya Ahmad and Dietrich Sider were taking a turn on stage.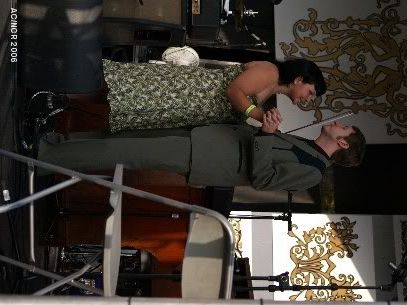 Casey, ready for the sun.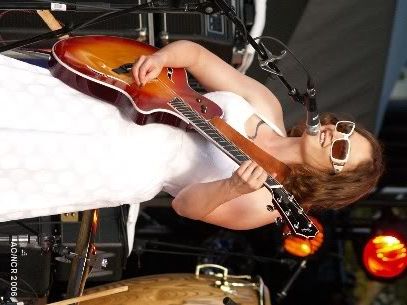 Didn't I say I'd have a better Mike Sheridan picture?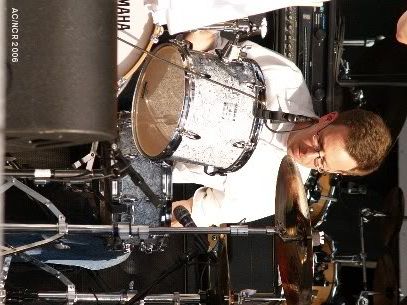 Lots of singing going on.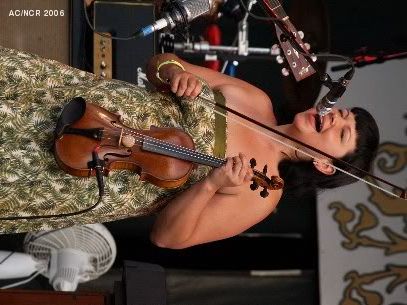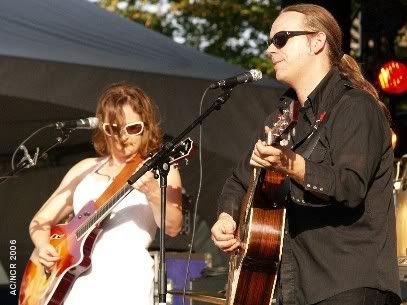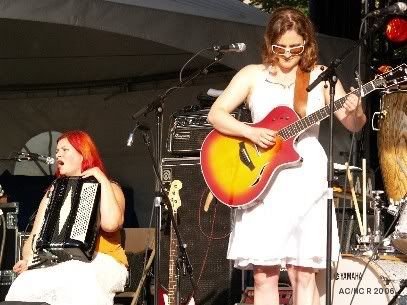 Dieter looking classy as usual, not to mention far cooler (temperature wise, that is) than anyone had a right to be.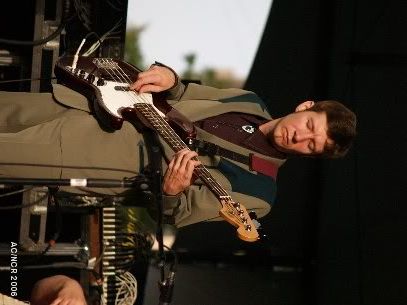 More singing from M.J. Houle!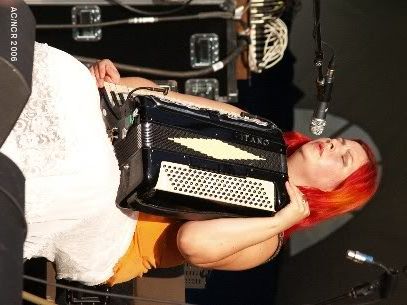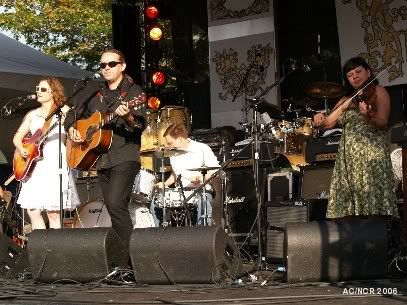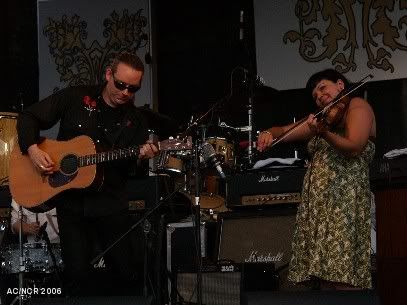 Their debut CD,
Taking Routes
is forthcoming, and they promise a CD release party date in the near future.