The Phantom Shifters return! If memory serves - it's been a while - I saw them play at The Dominion and such defunct venues as Lucky Ron's/The Hi-Fi and Molly McGuire's in the Market. It must be at least five years since I saw them play with The Cowslingers and The Fiftymen - time does fly. Since then Greg Kerr has moved on to The Long Timers and Ryan has been involved with Bluesfest. The band was just as hard-charging as I recall, and though their set was all old material, it sounds like they're going to make a go of it once again.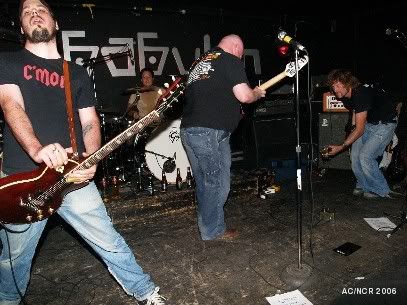 Ryan Kerr prepares to detonate.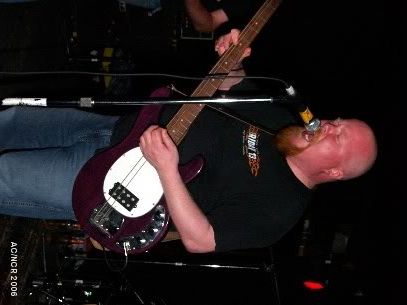 Chris Lee.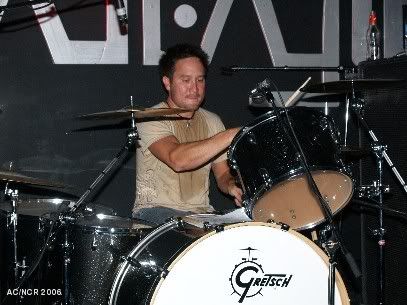 Guitarist Greg Cockburn didn't make the reunion, so Dave Martindale of the Double Pumpers has been drafted in as a replacement.
Bendy action!
Grimacing action!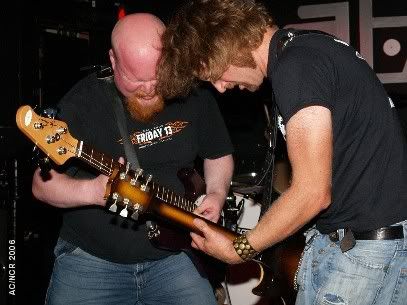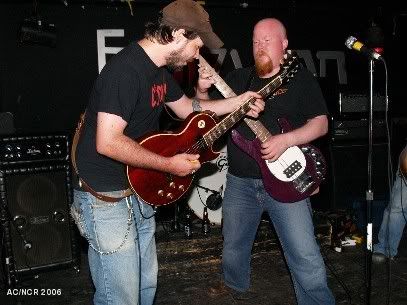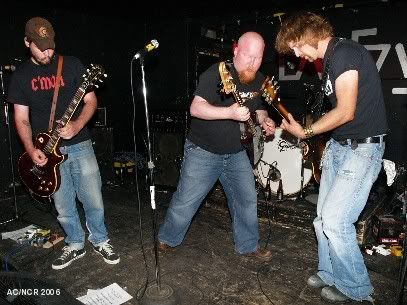 The audience shouted at them until they did one more song. It was kind of rough. "Never make us do that again!" said Dave.