Next up, the Long Timers. I though they stretched things out a little more at this show than usual; they had a new song (too new to have a name beside
New B
) and riffed so hard that Angie the Barbarian from Muffler Crunch threw her bottle of beer on the floor while rocking out to the sounds.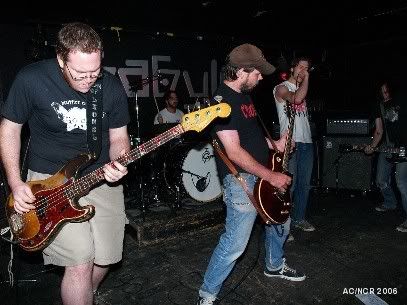 Johnny and Greg.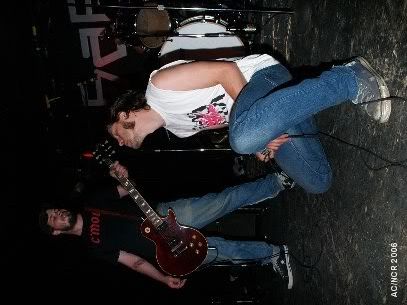 Jumping about and guitar-shaking action!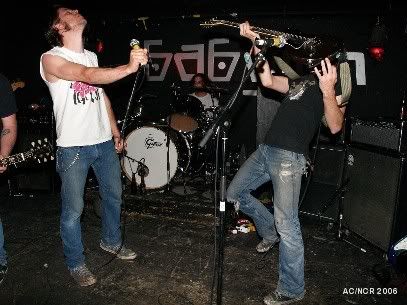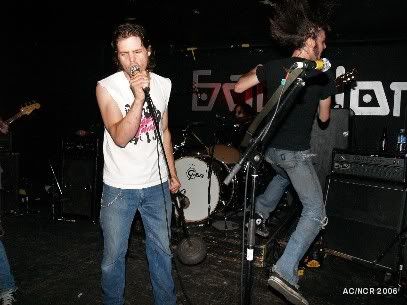 Gotta get the drummer photo in.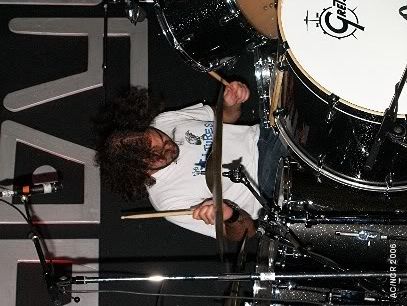 "Let's hear it for Rene!" I forget why - perhaps just because.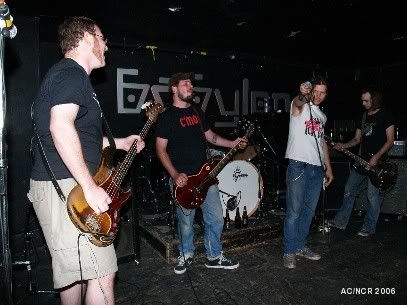 Monitor standing action!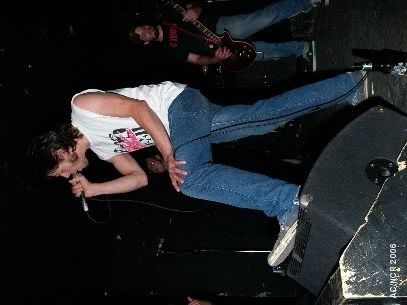 Everyone's doing it, I hear.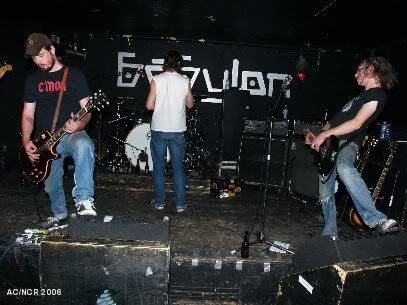 That ain't how you play geetar.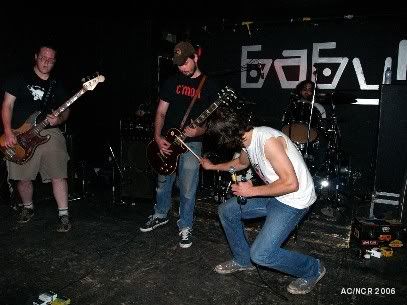 Nothing else to report, except that when Johnny asked for a beer, three different people brought him one. Oh, and they have a show at Barrymore's Sept. 8 with The Mighty Eagle Band and The Sweet Janes.