Following their Zaphod's show last Thursday
The D'urbervilles
are holding down a very comfortable No. 4 spot in the list of bands knocking me out without warning (Spiral Beach, Henri Faberge and the Adorables, and Born Ruffians are holding down the Top 3). Antic, a bit twitchy, a wee bit of politics - I detect some early 1980s influences! As one does in about 90% of the new music coming out these days. Anyway, these guys hail from Guelph and were darn fine.
They started the show off with some fingersnapping ... no sooner had I thought "How
West Side Story
-ish" then they started chanting about Sharks and Jets.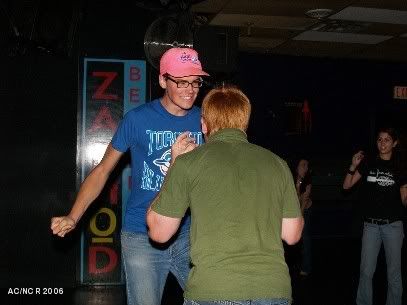 Left to right: Gangly singer John O'Regan, guitarist Tim Bruton, drummer C.L. Smith and bassist Kyle Donnelly.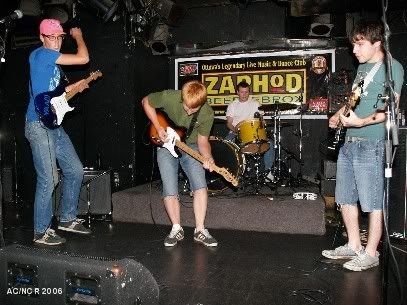 Faceoff action!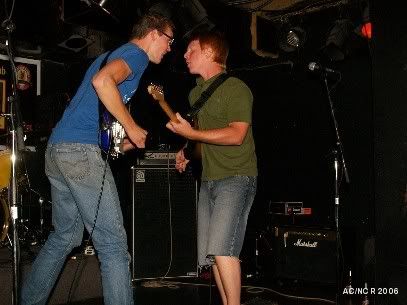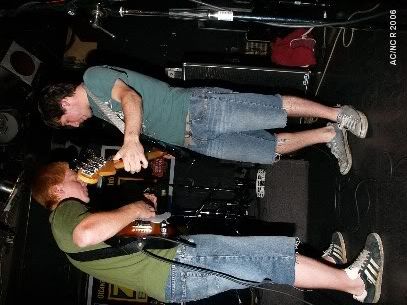 Riser action!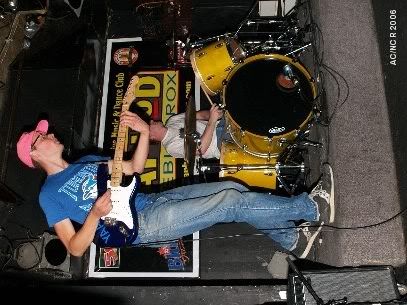 Drumming action!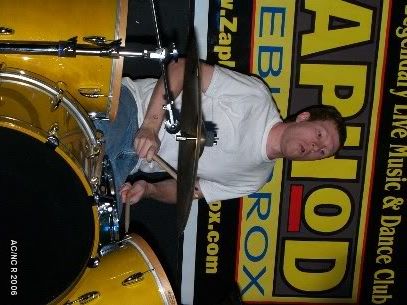 Guitar action!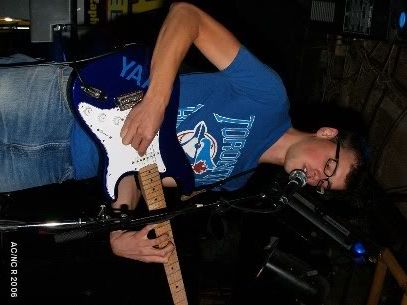 Gettin' down action!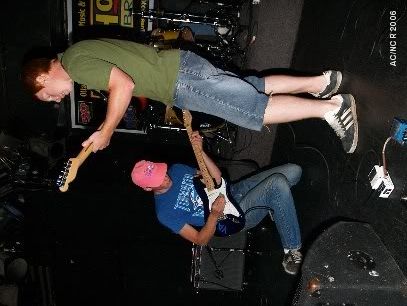 Keyboard action!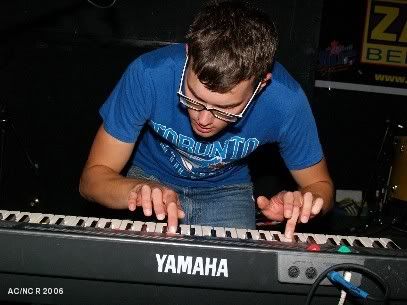 And, of course, singalong action.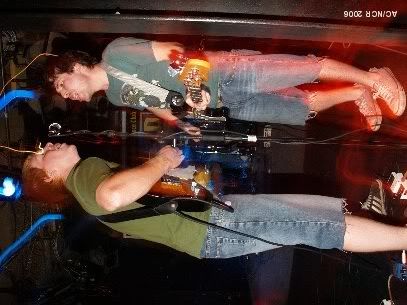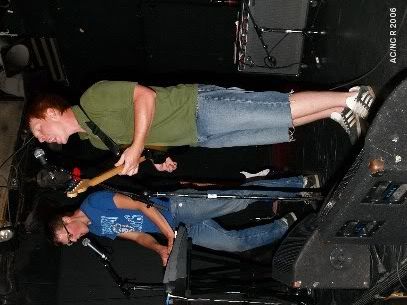 Smiley happy people!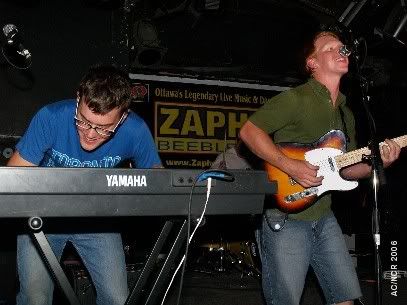 Oh, there was also some running about, with O'Regan racing to the front of the club and back mid-song. Here he confines himself to on-stage running.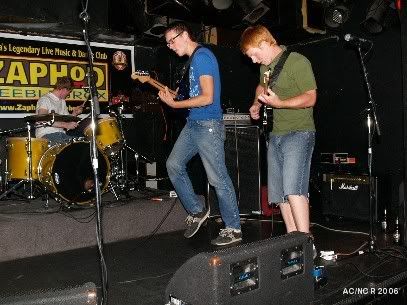 I bought a copy of their self-titled EP, which comes in a spiral-bound booklet and several exciting colours. Ahem. They shall return to Zaphod's Sept. 15 with controller.controller (about whom more tomorrow - coincidence? Maybe!) and You Say Party We Say Die. Yay!