I saw
controller.controller
open for DFA 1979. I was a bit late arriving (it was an all ages show, and work demands kept me late) so I only saw the first part of the show. It was quite good. The band's performance at the Black Sheep Stage was pretty good as well, but it lacked some of the vital rhythm lockstep that their sound requires for peak effect. Still pretty good - I like that post-punk stuff.
Singer Nirmala Basnayake is a local gal.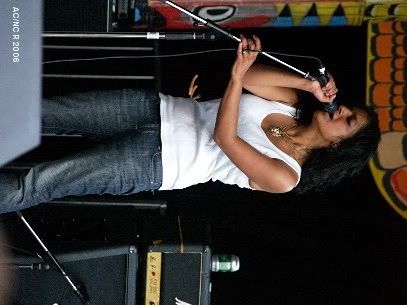 Drummer Jeff Scheven braved the elements in his wolf mask - for the first song anyway. He would have fried his brains if he kept it on any longer.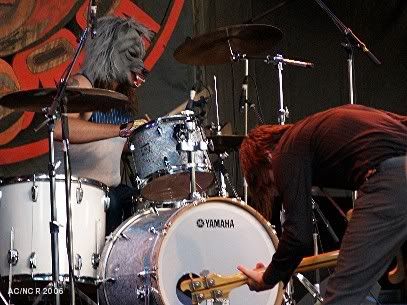 Scott "Karate" Kaija and bassist Ronnie Morris face off.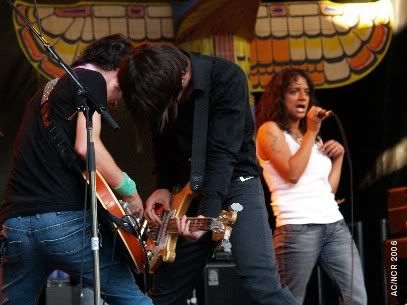 Colwyn Llewellyn Thomas is the second half of controller.controller's guitar attack.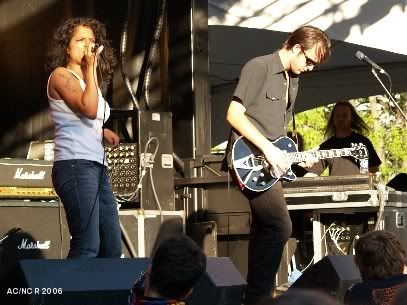 Ronnie's got that stare down pat.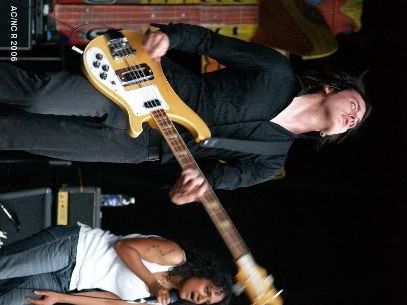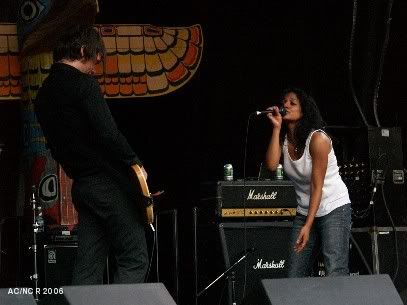 Here's a picture of Jeff so you can see what he looks like without his wolf mask ... er, sort of.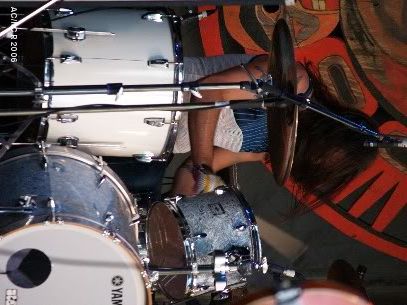 Guest vocal action!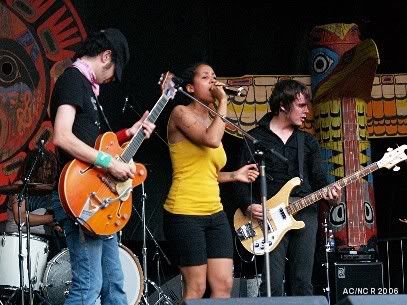 More Ronnie and Nirmala action!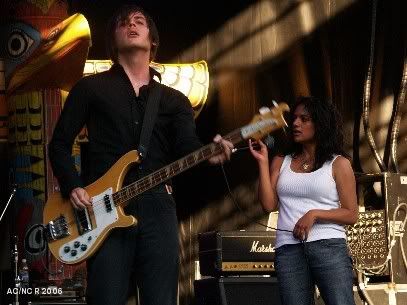 Out of control action!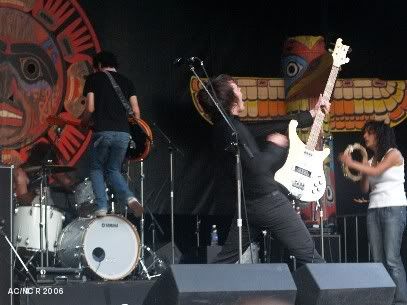 Morris was having some bass strap problems - not that they held him back much.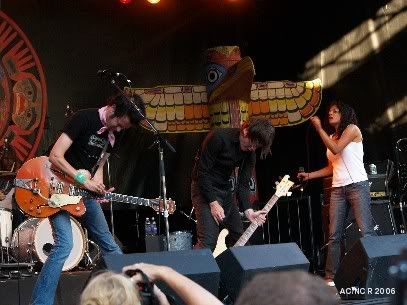 The band was actually a bit more active than these pictures suggest. As mentioned below, they'll be back in town Sept. 15 for a Zaphod's show with You Say Party We Say Die and The D'urbervilles.