Yes, the posts are coming a little later in the day, aren't they? That's because I work late and get up around noon. The same could be said of Damo Suzuki, last seen departing the Avant Garde with merch in hand after his second gig at said establishment at about 1 in the morning. The show had been billed as a gig with the Unireverse, Radar and
River City Junction
. As I walked in the door Damo was already performing with a band I didn't know. According to Damo's website, it was The Ed Rowland Trio.
Besides Damo (under the hair), there was Robin Davies on guitar and Thomas Posner on bass.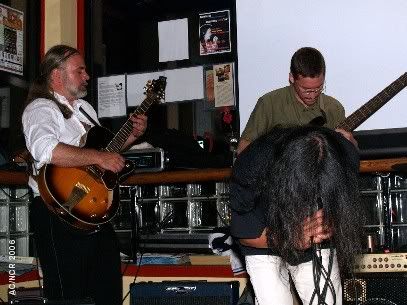 Saxophonist Scott Douglas.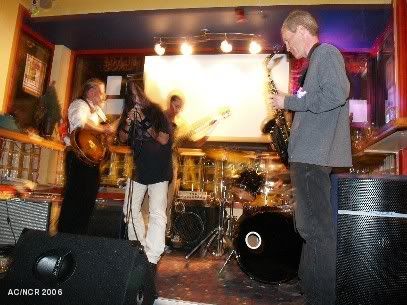 And drummer Andrew Letourneau.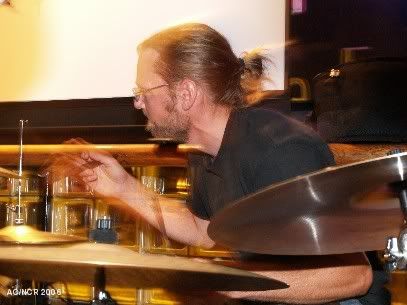 So ... there are four people in the Ed Rowland Trio ... none of them named Ed. Those crazy jazz cats! Up next, another jazz trio, Radar. They did the best job of the night, I thought. The group's fondness for Sun Ra and improvisation dovetailed nicely with Damo's style. I imagine watching the Ed Rowland Trio's performance gave them a better idea of what to expect, too.
Keyboardist Jennifer Giles at left.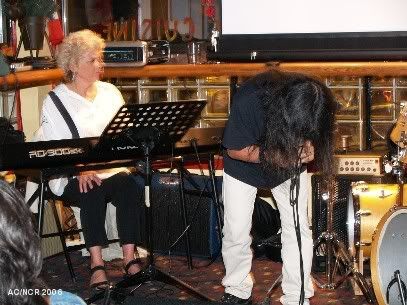 Linsey Wellman on saxophone, flute and wineglass.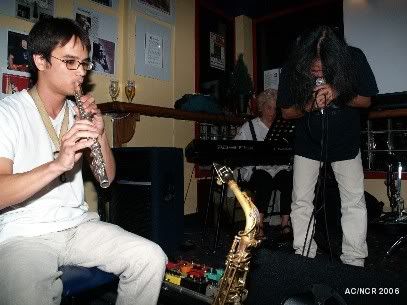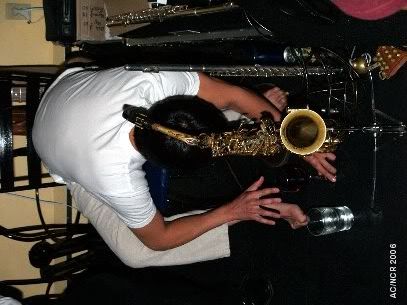 Radar is usually a trio. Broscoe has a standing invite to play saxophone and clarinet - sometimes at the same time.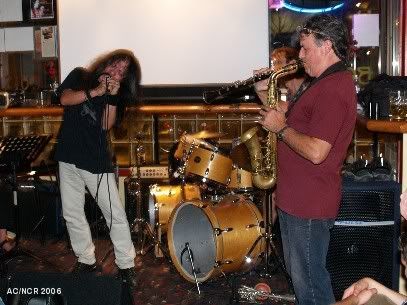 Drummer Rory Magill and Broscoe.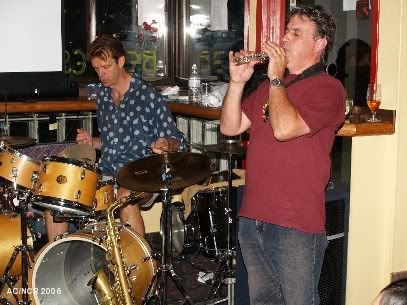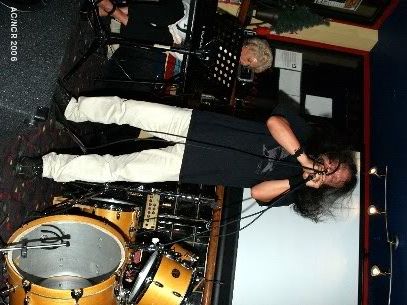 Finally River City Junction performed. They play classic rock with a few jazzy flourishes, letting Damo work around the riffs. It worked out pretty well, though I did think they had a bit of trouble figuring out how to conclude the second extended number.
From left to right, Jason Fryer, Tommy Joanisse and Trevor Grey.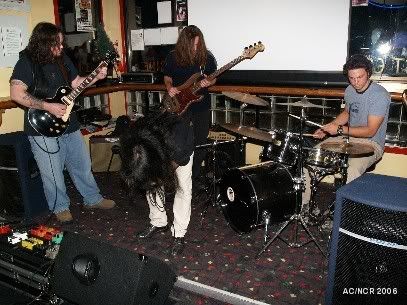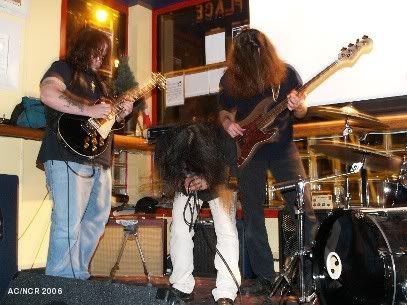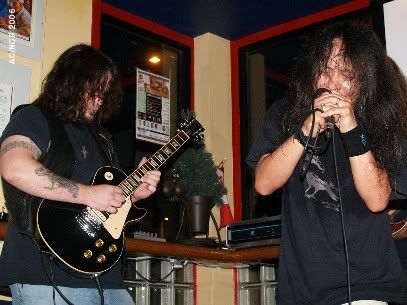 Following Damo's set, River City Junction performed a few songs (including a Beatles cover, the name of which has gone clean out of my mind) with regular singer Caroline Addison to round the night off.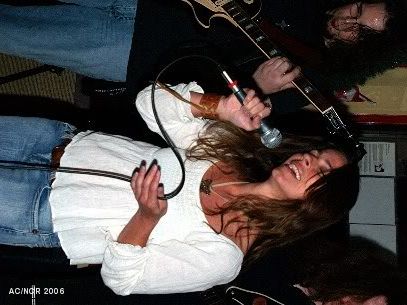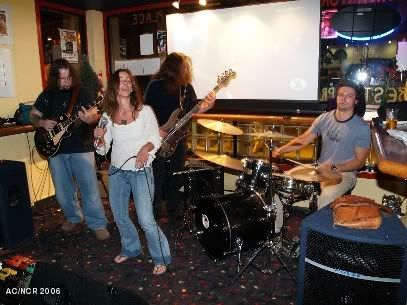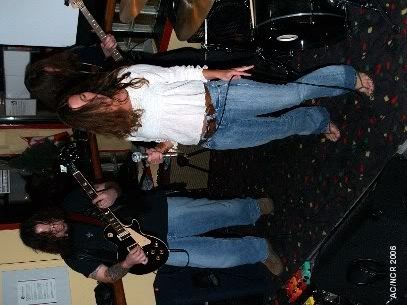 A good night. Also good cheesecake with raspberry sauce.