This was the third go-round for
Embassies of Denmark
- I saw their premiere at Zaphod's
back in March
, and again at Civic Duty in April
a few weeks later
. Now here they are a few months on, still Pat, Bill, Mike and Eric, still dual vocal screamy melodic rock. This was a CD EP release show for them.
Bill shows off the upper thigh.
Eric at a rakish tilt.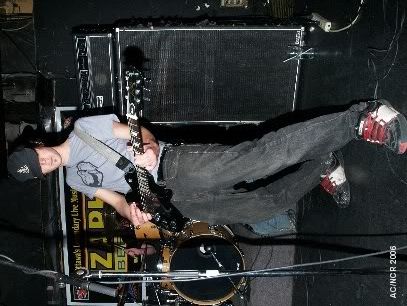 Mike, slightly fuzzy.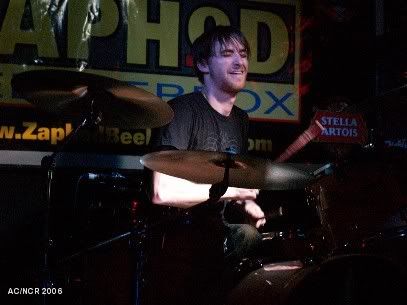 Pat with some overly obvious shutter speed nonsense.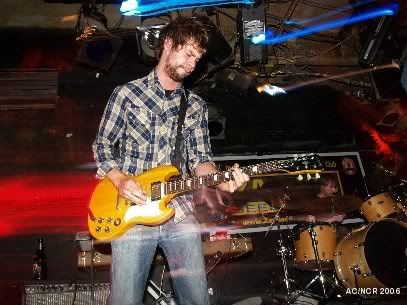 Diplomatic action!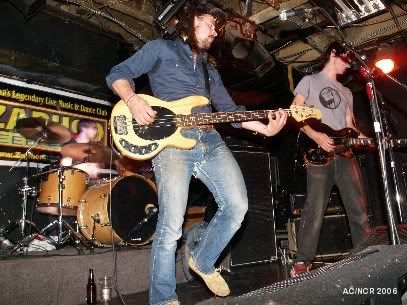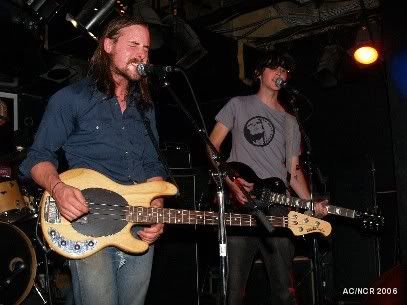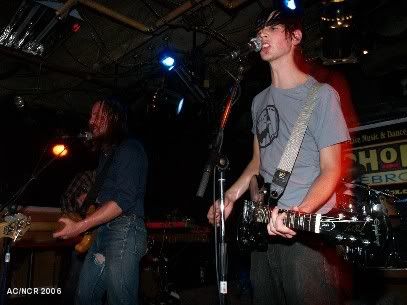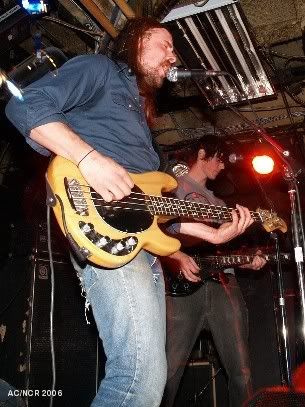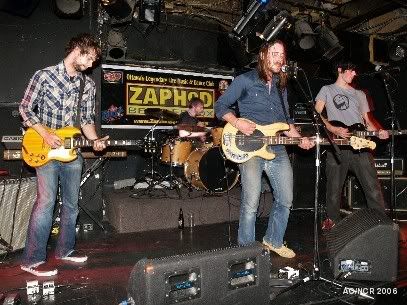 I seem to recall some talk of a split with Black Actors ... don't know what happened to that.