Three of the four rock'n'roll acts just witnessed by a small but enthusiastic crowd at Babylon feature Justin Gobeil, leading Long Timers singer Johnny Nash to dub the evening Justin Fest ... things kicked off with Army of Saint Joan, his caterwauling frenzied blues duo with Pat Johnson.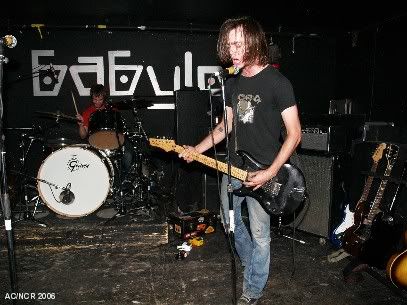 Next up, The Long Timers ... I mentioned a few posts back you'd be seeing a bit of membership overlap. In addition to Justin, you've got Greg Kerr doing double duty. You can only see his shoe here ...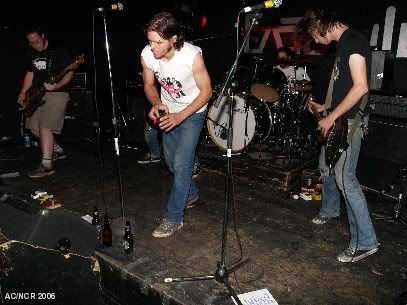 But here's the rest of him, in a newly reconstituted Phantom Shifters. Dave Martindale of The Double Pumpers has been invited to fill the second guitarist slot.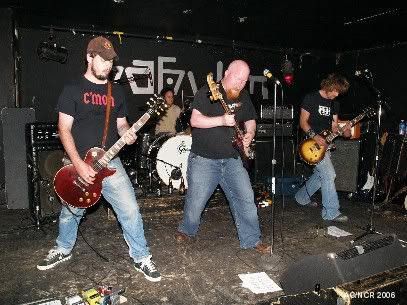 Finally, here's Death March Volunteers ... which features both Justin and Long Timer Rene (along with Amy and Scott Terry, who I presume spent the earlier part of the evening playing drums for Andrew Vincent and The Pirates at The Carleton Tavern).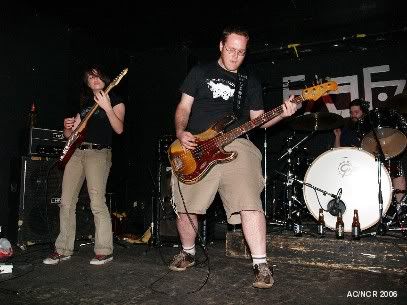 I expect to see more of all these folks in the months ahead (work allowing).