The Hi Lo Trons
had a tough act to follow in The Meligrove Band, but no fear. As usual they put on a high energy show. I've already yacked on and on about these guys, so straight to the pictures:
Michael Dubue keys.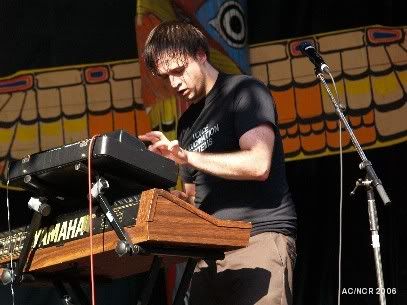 Paul! Michael! The back of A.M. Fraser's head!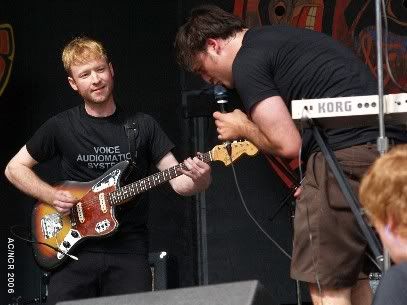 Mike Schultz must have dyed his naturally peroxide blond hair a dashing brown.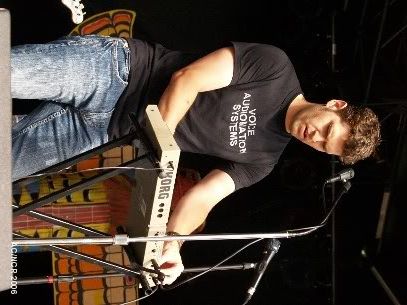 Belly-slapping cowbell action! (Not shown: Spanking, though if you
head over to YouTube
you can see it in video form, along with various photographers running about.)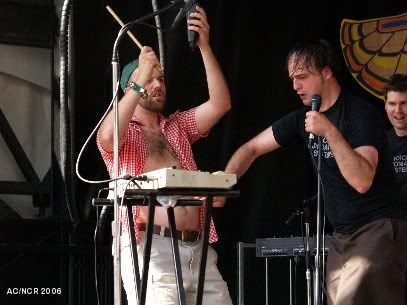 Paul in light, Philip in less light.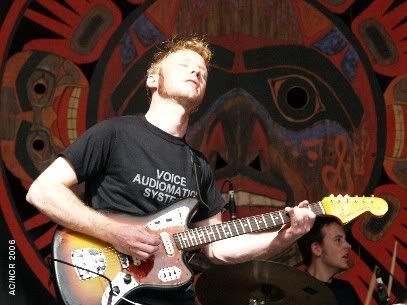 Guest action with Andrew Vincent and Jake Bryce.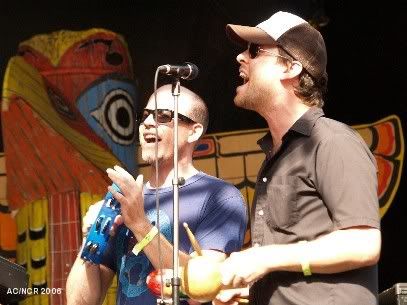 Getting crowded around the Korg.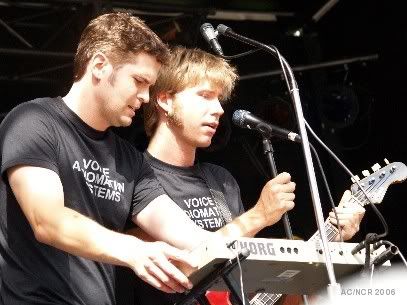 You know how it is, a microphone stops working, people fight over the extras ...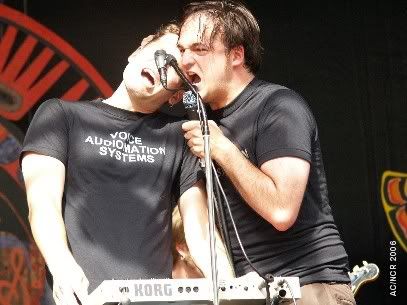 Great like always.