Another stirring performance from As The Poets Affirm. They were down a member (I'm going to assume Kina de Grasse's absence is temporary) for this performance, and it also struck me as being heavier on the vocals, compared to
their last Zaphod's show
. As I said earlier there was some brief excitement when Gary Udle's amp caught fire - a moderately sized flame could be briefly seen jetting out the back. No doubt due to his burning up the frets. The problem was quickly rectified with a borrowed Traynor, and they wrapped things up with a further two songs.
That combusting amp, pre-flames.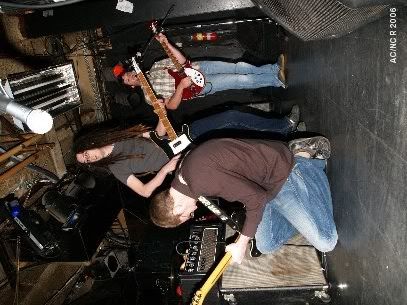 Once again, Nathan Gara's enthusiastic drumming causes his specs to fly off.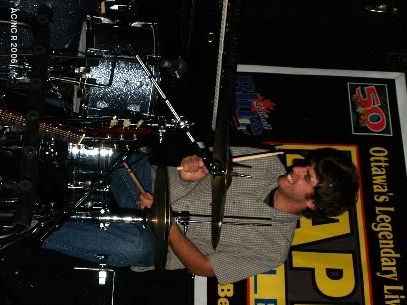 Tooting action from Adam (not Alex as I said earlier) and Ben.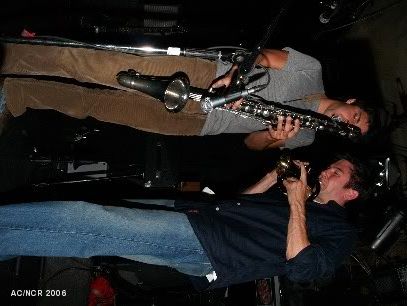 And assorted poetic action.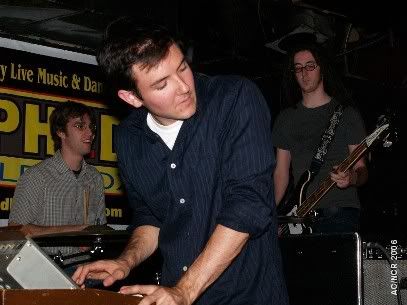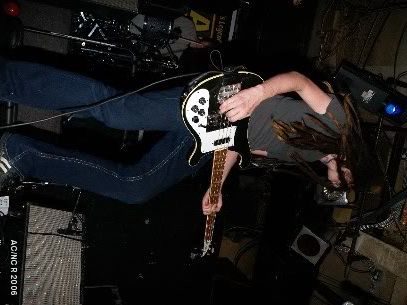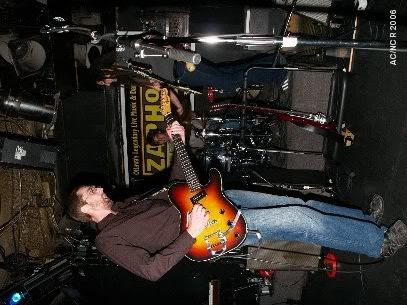 Their next show is at Irene's Sept. 16.