The best part of any show is discovering a band you've never heard of who turn out to be really good. Such is the case with the Meligrove Band. Despite acres of type (including in my own paper ... I, er, must have neglected to read that issue) dedicated to them and their sophomore release
Planets Conspire
, critical plaudits far and wide, and a vague connection to DFA 1979 (oh, and they're also big in Japan) I completely missed out on them until they actually went on stage on Bluesfest's final day. In addition to putting on a great show musically, they were also very witty with the stage banter, joking about how they had asked the Bluesfest folk to set up a security barrier to keep the (small) crowd back.
Jason Nunes belts it out ... he sounds a bit like Robert Smith.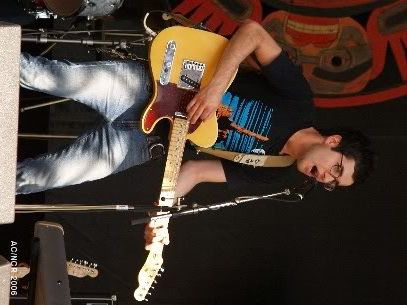 Darcy Rego drums and sings.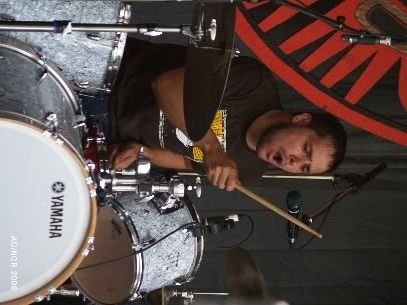 Michael Small on bass.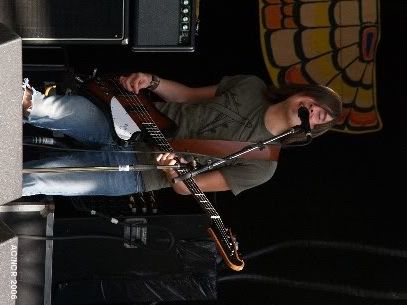 Andy Scott multitasks.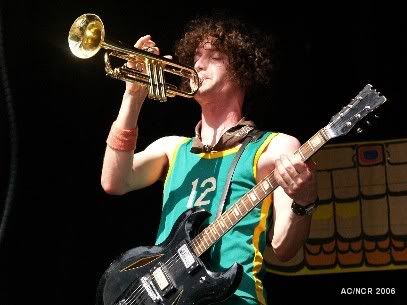 As does Jason, neatly switching to piano.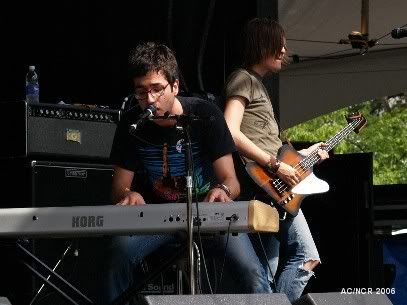 Darcy hams it up.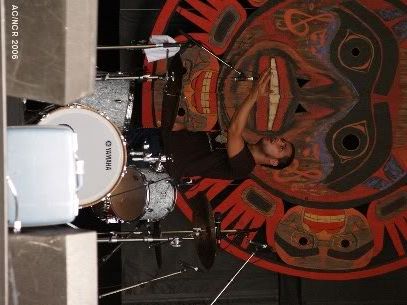 Microphone stand or guitar slide? You be the judge.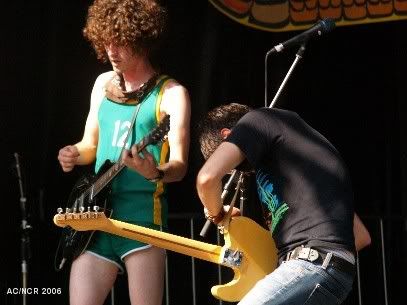 Rock action!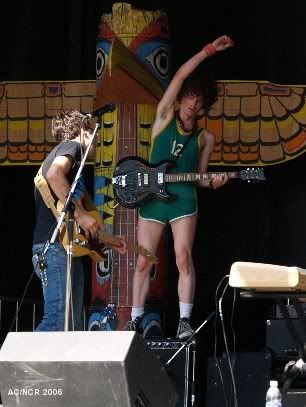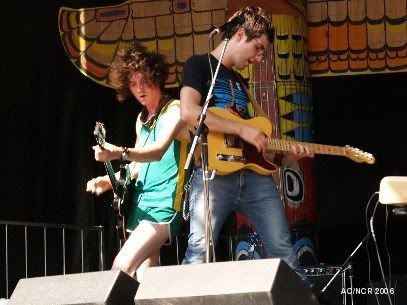 The MC said they had records, T-shirts and gym shorts on sale. I'm not sure if he was joking about the last bit ....