Jill Barber is sister to Matthew - singer-songwriting runs in the family. She recently released a record with some high-powered accompaniment, but for her Zaphod's show it was just her. An unvarnished performance that suited her homespun romantic tales quite well. She has a lyrical gift for writing songs about familiar subjects (departed lovers and so on) with a refreshing turn of phrase. I tried to be unobtrusive as possible at this show, so most of my pictures were taken without flash and frankly stink.
Ms. Barber.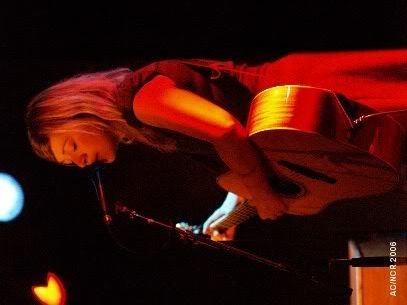 Once again - she covered Tom Waits' Picture In A Frame which she described as a prospective wedding song. She missed a verse - "That's the remix!"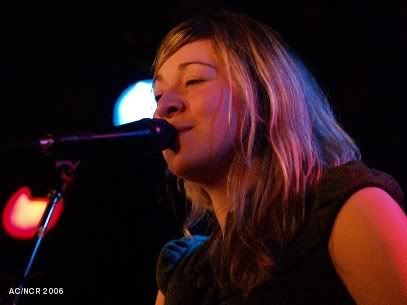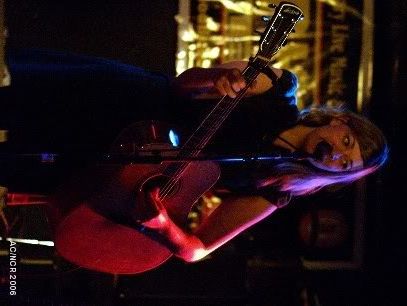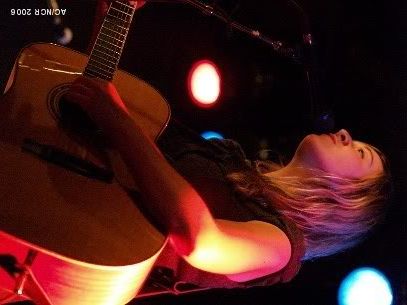 She finished off with I'm So Lonesome I could Cry, with singalong help from the audience and soundman Slo' Tom.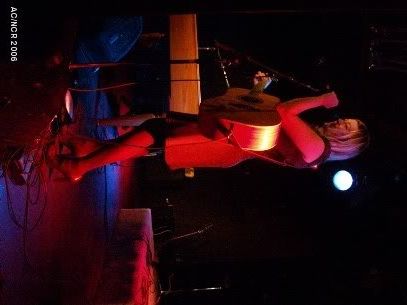 I preferred her to headliner Emm Gryner, who was a tad showier.