I had a quiet Thursday back on Dec. 7; the music that night was, if not quiet, at least a bit more restrained than the ramalama I usually expose myself to. The Soiree were the headliners, Acres were the openers. You will, of course, perceive that my pictures from the last show I saw by Acres were a damn sight more interesting. That was something of a theme for this show actually.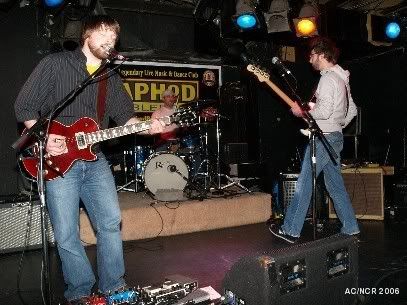 Some serious teeth-clenching from Matthew.
Michael from the floor.
Brian shows a little tongue, as is his wont.
Acres action!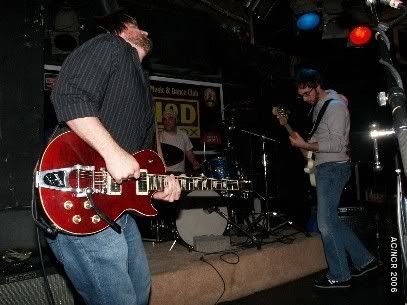 As before, they focussed on the instrumental side, though the vocals were more than an afterthought. They once again made me think of The Wipers, and perhaps My Morning Jacket as well.