Last night at Mavericks offered an interesting quartet of acts. First,
Dr. Wily and The Robot Masters
. This young foursome plays instrumental metal versions of Nintendo soundtracks. I never played enough to Nintendo to recall any of their theme songs so perhaps that's just a leg pull. But I doubt it.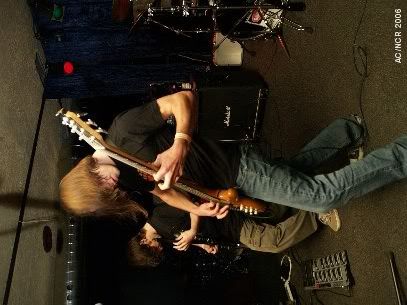 Next up, Sleeping Pilot, the only band with vocals that evening, and the band most likely to have members fall over one another.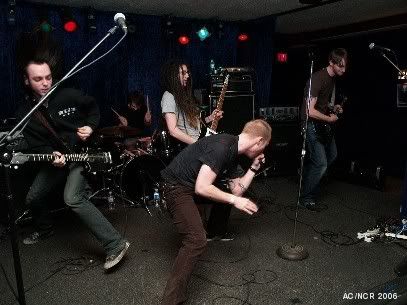 I was particularly impressed with instrumental combo Maserati; to me they sound like a less aggressive Pelican, or perhaps a more volatile Mono.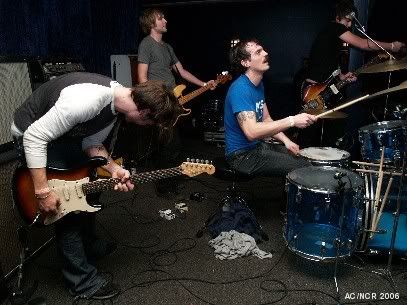 Finally
Zombi
closed the night off - because of their association with Relapse, they're sometimes tagged to as a metal band. I imagine they appeal more to fans of Goblin. They take their name from the Dario Argenta film Goblin soundtracked, so I'm sure it's not a comparison they'd duck.
Phaedra
-era Tangerine Dream may figure in there as well.
They were cool, but work better on headphones, I'd say.
Show reminder: The Sick Fits perform a short-notice show at Irene's with Paul Fenton, producer of their upcoming CD; The Soiree, Flotilla and Acres play Zaphod Beeblebrox.