The Soiree
ended the evening with their roots-touched indie-pop. Seemed like a short set to me, but not as short
as the snippet I caught
in September in Irene's. I missed their release party for
Birds
at Irene's last month, so this was my first exposure to some of their newer material.
Rhythm section action! With Mike Armstrong and Eric Roberts.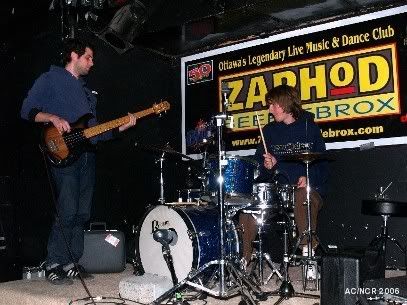 Bryce Colenbrander sings and harmonicas a bit.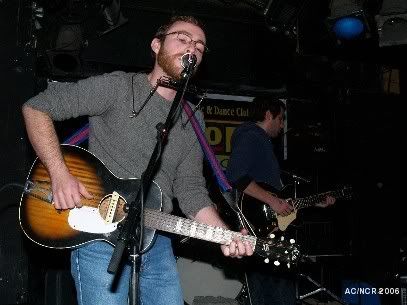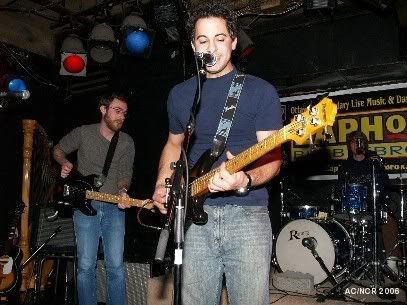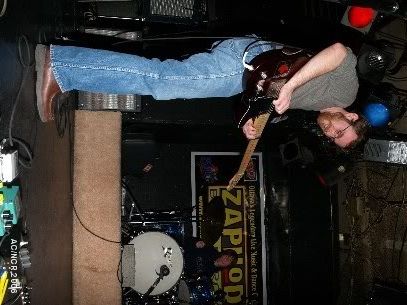 Singalong action!
I really enjoyed myself, which may be why it seemed to pass by so quickly.
Show reminder: A huge whack of bands - A Dying Race, Farler's Fury (Sherbrooke Celtic Punk), Hands Of The Few, Midnyte Revival, The Sewer Rats, The Possums, Bombed Out!, The Valveenus and Sketchy Poutine - perform at Mavericks as the New Year's show season kicks off in earnest; Big Jeezus Truck, Gunsmoke and Radiodazed are playing at Zaphod's, while The BushPilots, Good2Go and Evil Farm Children either celebrate Christmas late or the arrival of 2007 early at The Rainbow Bistro.