Sadie Hell remind me somewhat of Eliott Brood ... they've got a traditional sound that's been amped up a bit. Their singer also shouts quite a bit. Technically they're a duo - Cindy Olberg and Ben Welland - but usually have a drummer in tow.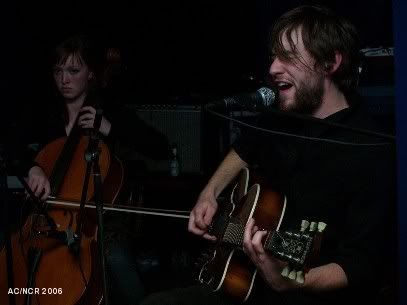 Ben shouts, Paul shoots!
Cindy Olberg on cello.
They recruited Angus Cruikshank of Clock Strikes to round out their sound this time around.
More shouting!
Ben ended the set with a bit of a walkaround.
He drew the kite at back when he was a youngster. It featured in the show poster.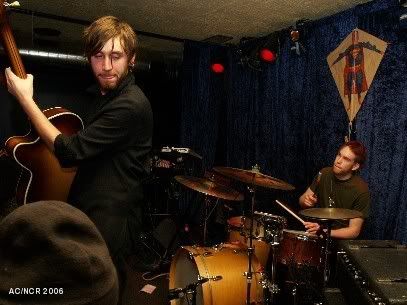 An intriguing set.