For the first few months of their existence, I was starting to thing events were conspiring to keep me from seeing
The Solid Senders
. Well, I've caught them on at least three occasions since, and they've gotten better every time. Not surprising since they all come from strong backgrounds in other bands (with the exception of Marie, and she was standing up with the Weapons of Mass Seduction to sing
Louie, Louie
, so close enough!).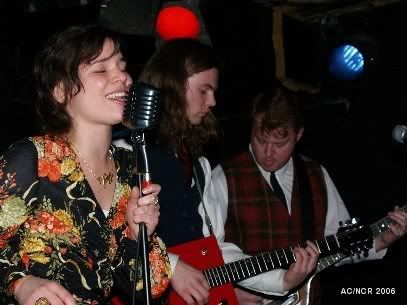 Jake Heartbreak goes low!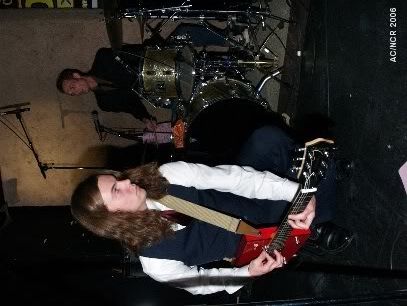 Tim also goes down low, because they dispensed with the riser for this show (that's it's shaggy surface propped up behind him) and just set the kit up at stage level.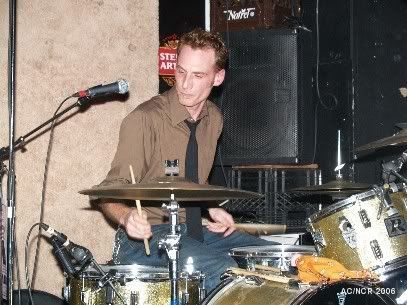 Kicks, shakes, etc.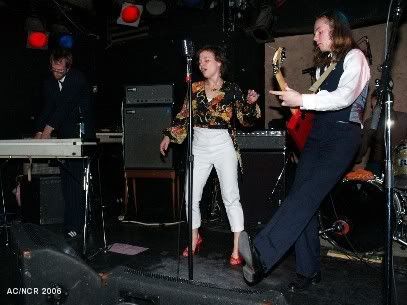 Kicks! But you knew that already.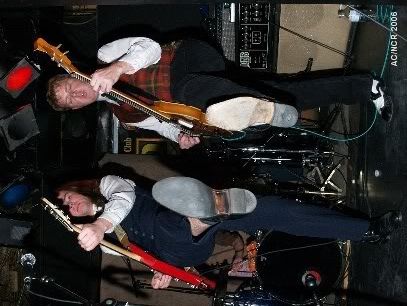 Singalong action! Or is that waistcoat action!?!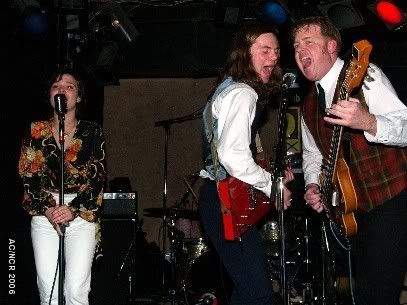 "I'm the champ!"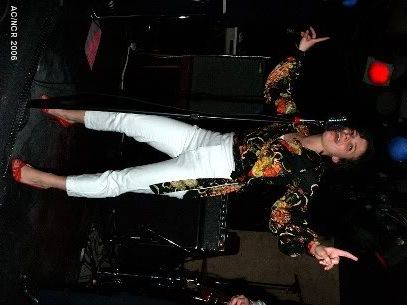 Thee Senders!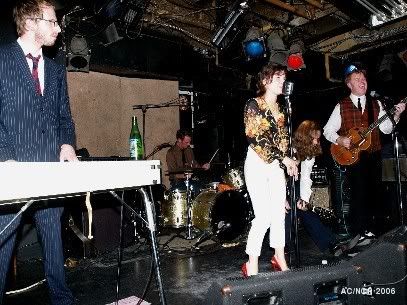 That was then, except like now! They play next at Irene's Dec. 16.