After catching a good chunk of Ohbijou I cut through the main area, pausing to see a couple of average numbers from Joel Plaskett, then moved on to the River Stage where Shout Out Out Out Out were getting ready to perform. I've seen them once before at Zaphod's when they put on a really lively show. They didn't bring their letters with them (not as usable during daylight, anyway), but there was the usual energetic bouncing about from Nik 7 and Co.
It's only a matter of time before they put out the Shout Out Out Out Out exercise tape. That's Jamie Wolfson at right.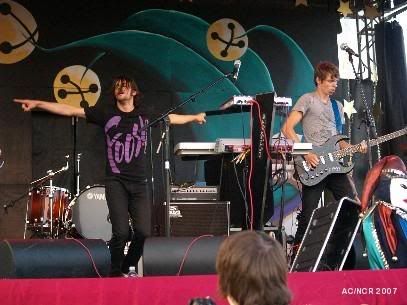 Nob twiddling action with a hatless Whitey Houston and Nik.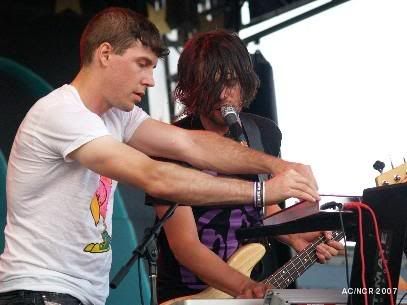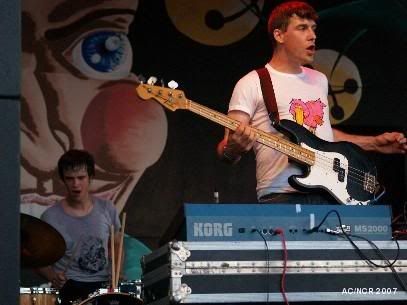 Jaycie Jayce - right - points something out.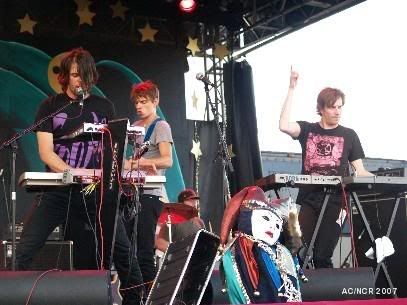 Microphone twirling action!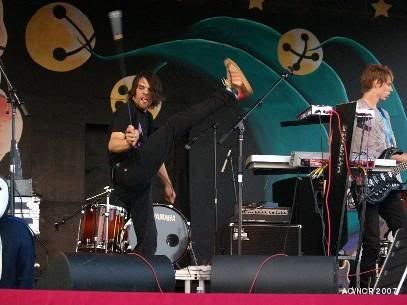 Cowbell action!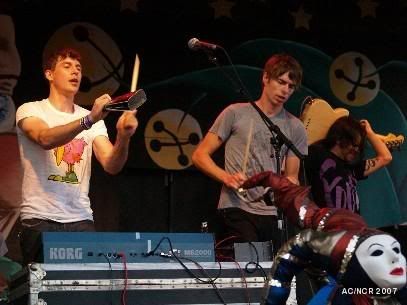 Snarf lifts!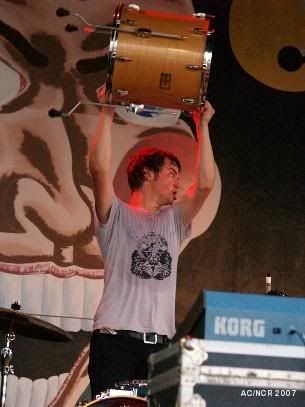 Whitey towers!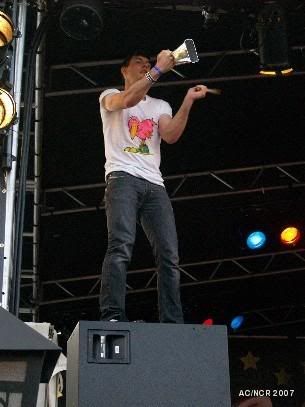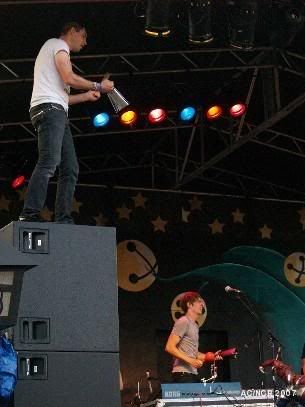 They're definitely a band best appreciated live.