Toumani Diabate
comes from a long line of kora players; his dad Sidiki is called "The King of the Kora." His newest musical collective is the Symmetric Orchestra - it collects players from across the territory once covered by the Mande Empire, playing both traditional instruments and a few modern ones. All of them seem to be masters of their instruments, and they make quite an impression in the garb of their respective homelands.
First the band came out, and a few of the players took a turn in the spotlight. Here's Ganda Tounkara on the n'goni.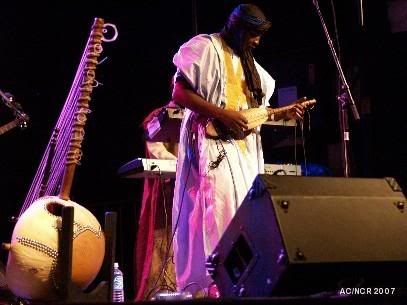 Boubacar Diabate - I'm not sure if he's a relative or not - was undoubtedly one of the guys having the most fun on stage, making mock angry faces at the audience when he thought they weren't cheering loudly enough.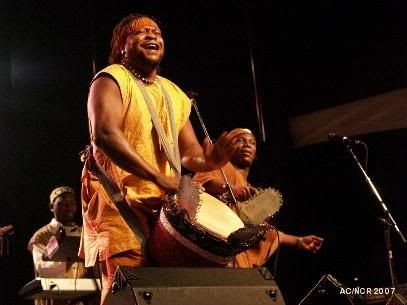 Toumani's cousin Lassana Diabate plays the balafon.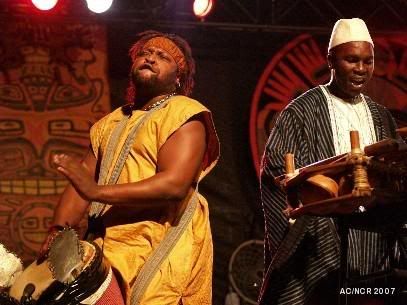 Here's Boubacar with one of the Symmetric orchestra's vocalists.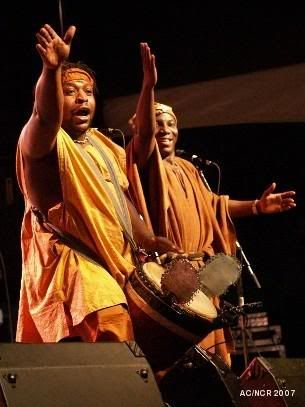 The man himself! He walks with a crutch due to a childhood illness.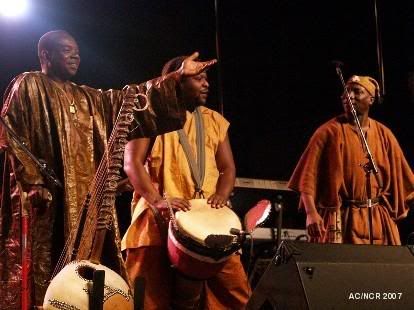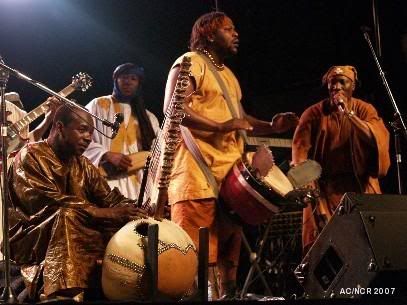 Toumani is big on the interplay between two musicians. He had friendly musical duels with Lassana and electric guitarist Fanta Mady Kouyate later in the show.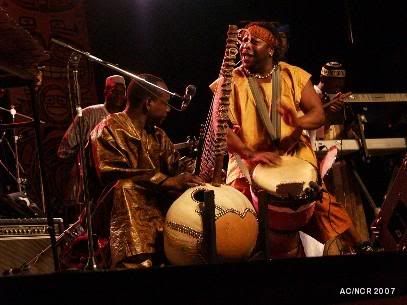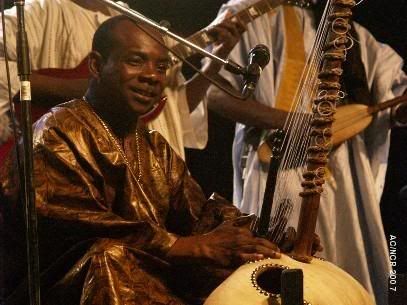 The second of Diabate's vocalists, looking uncommonly majestic in his robe.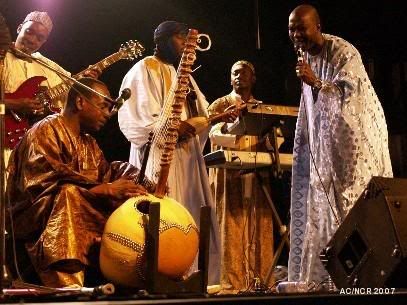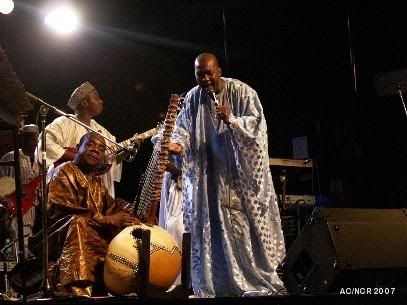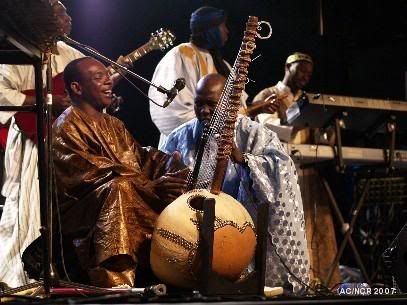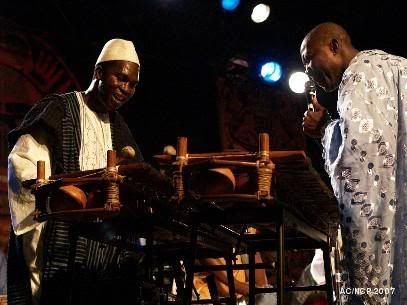 Fanta steps up.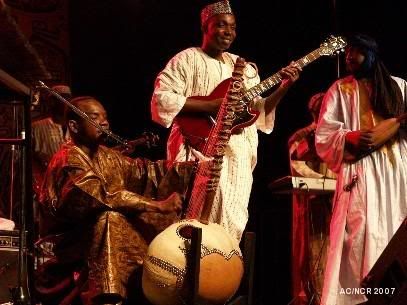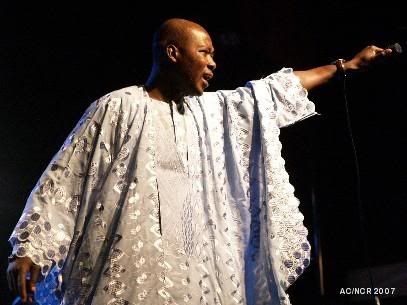 The farewell.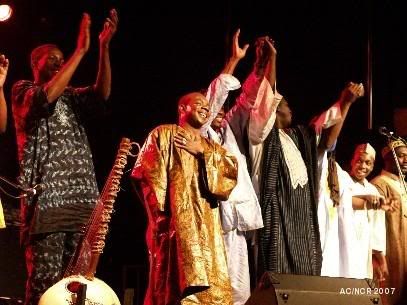 My favourite performance of the festival.