In some ways, the appearance of Get Him Eat Him on the Xiu Xiu bill could be expected. They shared a record label, Absolutely Kosher and happened to be in the vicinity while touring behind their new album. On the other hand, their pop punk sound, with its debts to The Replacements, Husker Du and The Wrens isn't exactly what you plan on hearing when you wander into a show with Xiu Xiu and Fucked Corpse ... it's almost like the music normal people listen to.
Matt LeMay sings! He had a second microphone set up with some wacky vocoder action he didn't make much use of.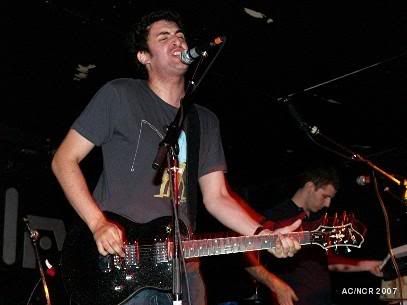 Joe Posner plays bass, Jason Sigal guitars and is also responsible for screaming (at least according to their
Myspace
).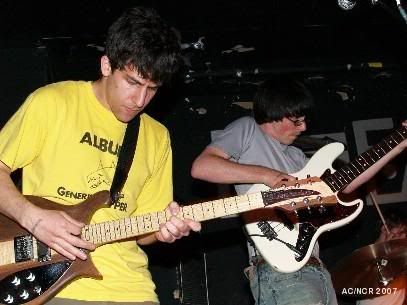 Jeff Wood on drums and sideburns.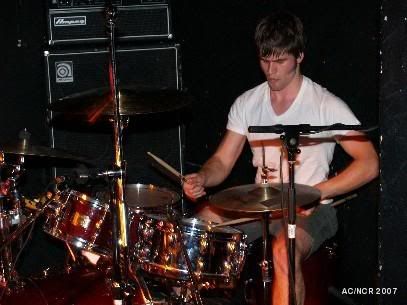 And finally, Kevin Sparks on keyboards and yet more guitar.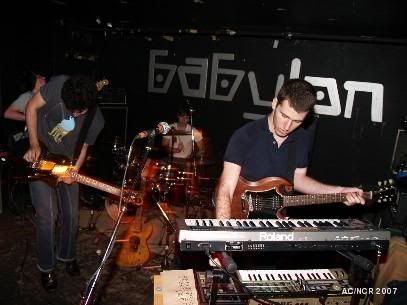 Singalong action!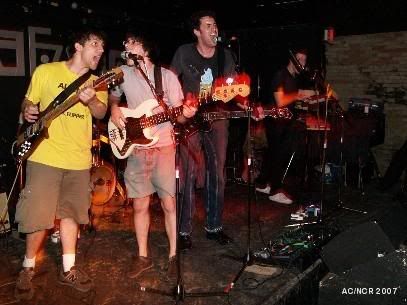 Faceoff action! And somewhat silly faces, at that.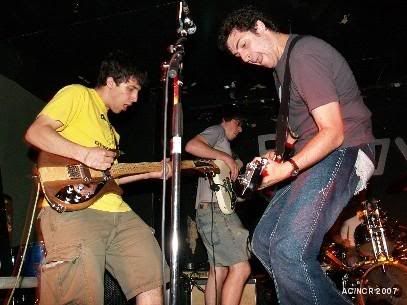 Leg-crossing action!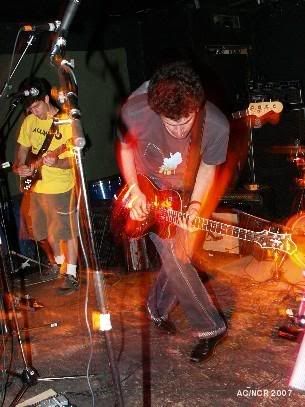 More Jason 'n' Joe.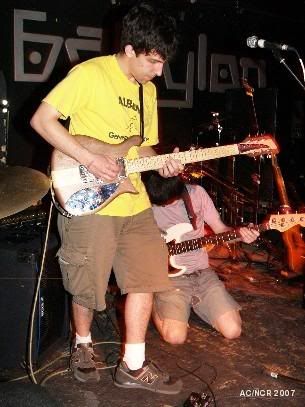 Rhythm section action!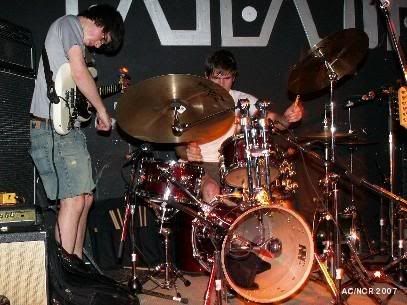 The whole lot!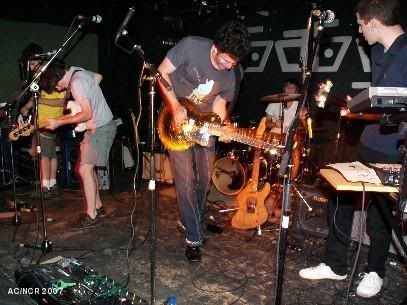 Quite an energetic set!