I thought I'd be heading directly to see the Centretown Wilderness Club, but it was not to be. I walked past the entry to the Black Sheep Stage on Lisgar St., but did a quick U-turn since
Hamell on Trial
was sounding too good to pass up. He was singing his self-deprecatory description of how he's going to answer potentially - okay, inevitably - embarrassing questions from his children about his checkered past,
Inquiring Minds
, from
Songs for Parents Who Enjoy Drugs
, his latest album. The chorus goes "I'm gonna lie!"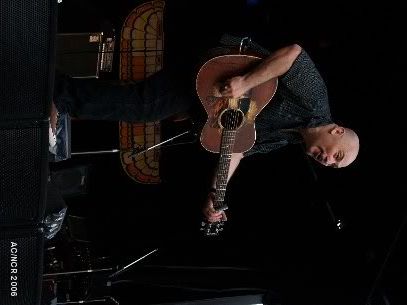 Pete Hamell, musician and prospective Anton La Vey impersonator.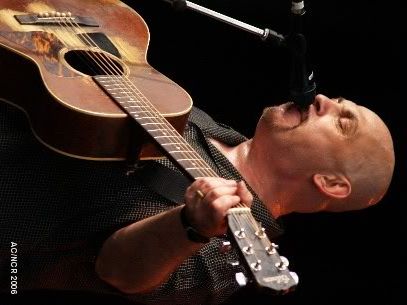 There was some music bleeding over from the Main Stage "Ooo, this is the bit I love!"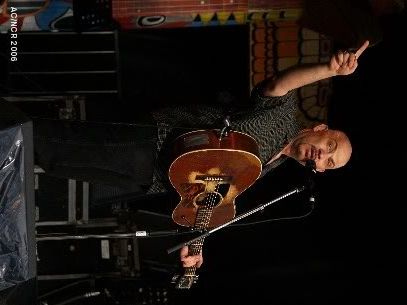 A serious performer, he is.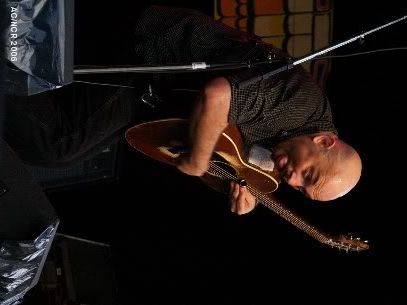 Thank you and goodnight.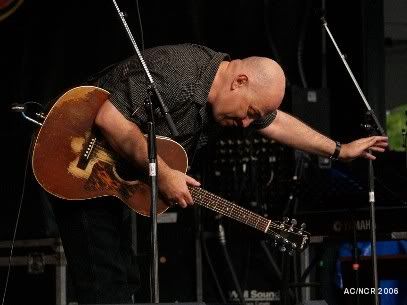 A great show, unless you happen to be an Ann Coulter fan.