I'm glad I got this Victoria Day Monday off; it meant I didn't have to miss any of the action at Babylon for The Islands show. The bad news is that L.A. rapper Busdriver didn't make it. Instead The Soiree jumped on the bill, and performed in their usual able fashion in the opening slot.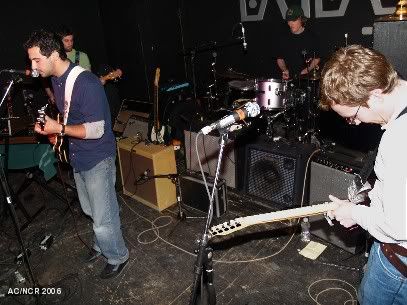 Next up, The Dymaxions, a lively and most entertaining band. This was their first show outside Montreal, and I'm eager to see them again.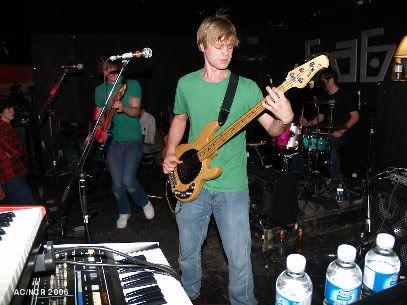 Finally, The Islands, the new outfit put together by Nick Diamonds - pictured below - and J'Aime Tambour of The Unicorns.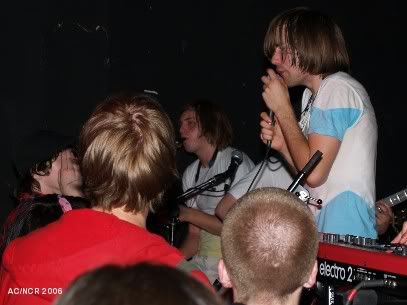 A very fine show for a packed house.