It's the end! Of Bluesfest 2007 posts, that is - and about time since the actual festival closed up about six weeks ago. My final act of the festival was Sharon Jones and the Dap Kings. As anyone who's seen her show here in Ottawa (or elsewhere) before knows, it's always a funky evening with Ms. Jones and her stalwart backing combo.
Please welcome to the stage ... Ms. Sharon Jones! Or words to that effect from emcee and guitar-slinger Binky Griptite.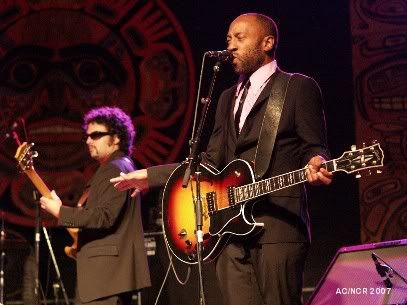 And here she is.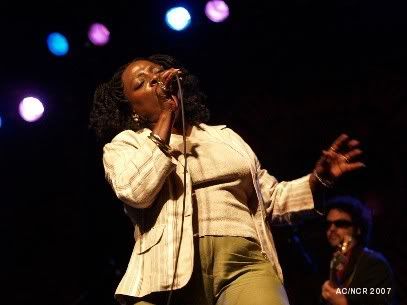 The ace rhythm section, Homer "Funky Foot" Steinweiss and Bosco Mann.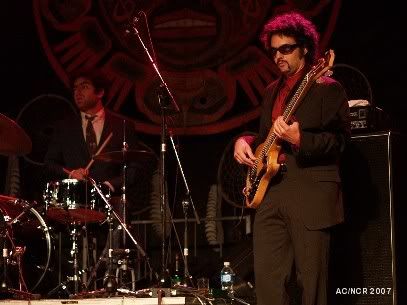 The horn section: David Guy, Ben Sugarman and a baritone saxophonist whom I can't find a name for.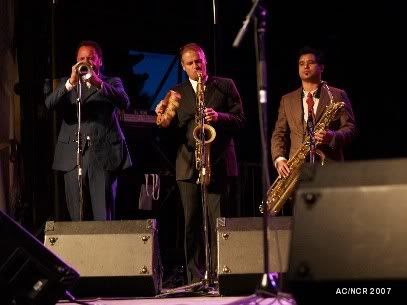 More Bosco!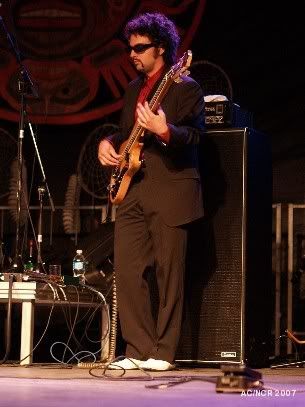 It's not a Sharon Jones show without audience participation. This guy definitely played his role to perfection. You can just make out guitarist Tommy TNT Brenneck at right. My photos of him at the last show I caught
were much better
.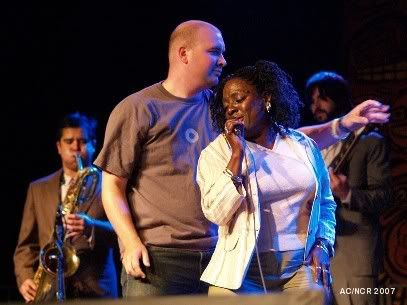 The ladies get up next. The Black Sheep Stage is no Babylon, so Jones had to help heft a few gals up herself.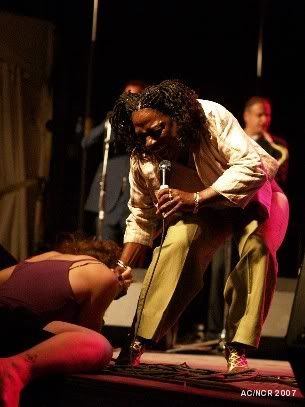 Speak up!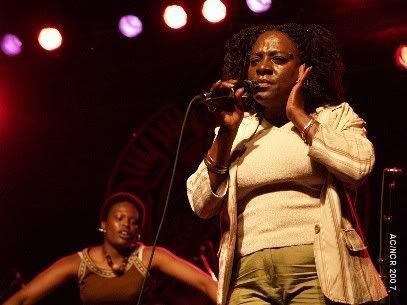 Shake it!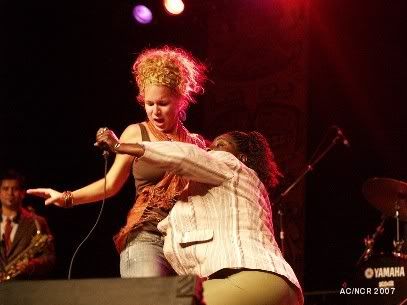 More Bosco'n'Binky.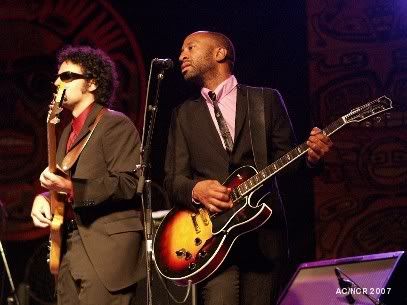 Sharon shows off a few more moves of the funky and possibly chicken variety. In heels, yet.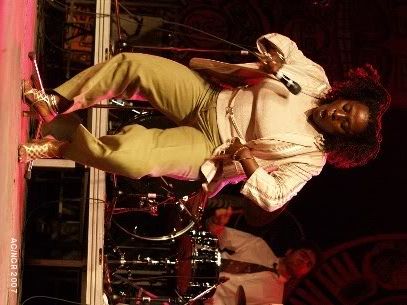 Jones action!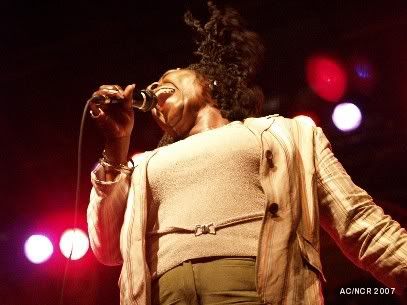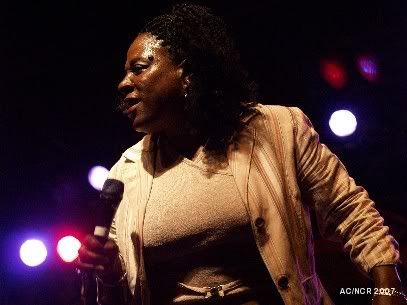 Dynamite as usual.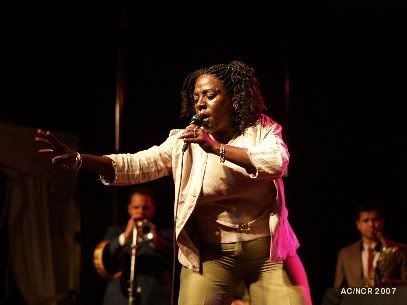 She's Playing Montreal and Toronto Nov. 11 and Nov. 13 ... might there be a place for our humble city in the tour?
Show reminder: Neil Hamburger and Daiquiri yuk it up at Zaphod's.