Off to Zaphod's for the first time on a long while. Things weren't so busy when I arrived - yesterday's cruddy weather probably encouraged a few people to stay in for the night. Too bad for them since they missed a great set by the Brothers Chaffey and a rambunctious performance from The Grass.
It doesn't come much better than Matthew Chaffey's soulful vocals and Curtis's tasty Tele licks.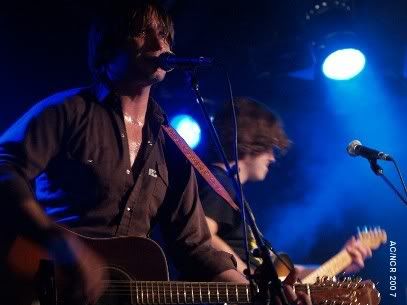 The Grass performed their 1960s-influenced roots rock with gusto and threw in a cover of The Rolling Stones
Connection
and Little Richard's
Slippin' and Slidin
'. My ottawa Sun colleague Allan Wigney compared them to The Band; I'd add Dr. Dog for those of you who want a more contemporary comparison.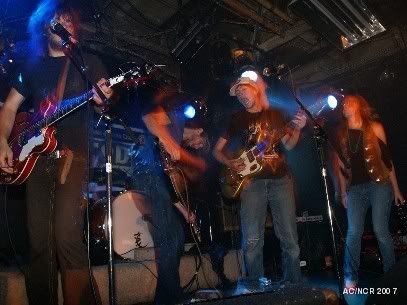 They also have a pianist, Adam Burke, but he's hiding off to the left, so you'll have to wait until I excise my rapidly shrinking backlog of Bluesfest pictures for a photo. (Addendum: I've just been perusing the lineup for Dancing In The Streets, and I see they're playing on one of the stages there at 6 today; regular NCR readers will probably want to check out The Reverb Syndicate, Fiftymen and Sadies, who'll also be performing at the free show.)