Built To Spill upheld their reputation as one of alternative rock's premier guitar rock combos, even as the members - Doug Martsch, Scott Plouf, Jim Roth, Brett Nelson and Brett Netson -leave the impression they're not 100% there on stage. The band's guitar trio looked almost morose as it unleashed waves of feedback, washes of chords and spacey leads, but the crowd was thrilled almost to the point of hysteria by mind-expanding versions of
Else
,
Big Dipper
,
Time Trap
and
You Were Right
.
Main man Doug Martsch.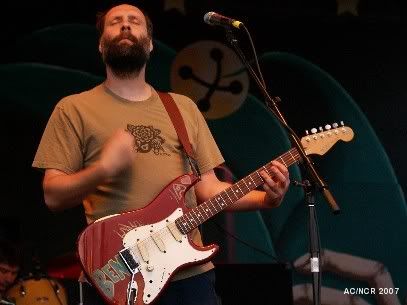 On-again, off-again member guitarist Netson is once again on.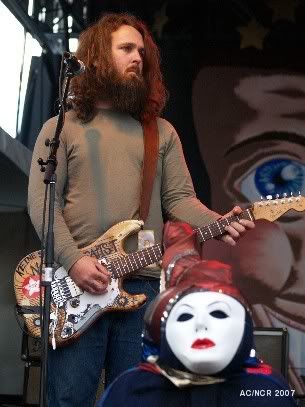 Roth has been touring with the band for a while, and is now an official member as well.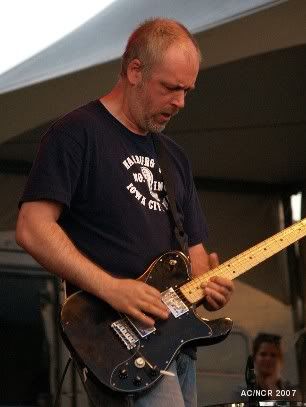 Brett Nelson on bass, Scott Plouf on drums.
Spilling action!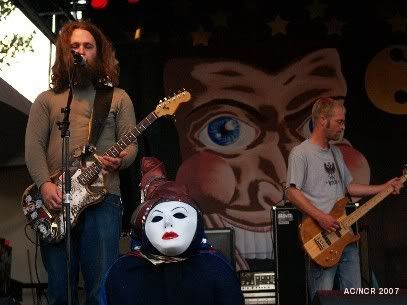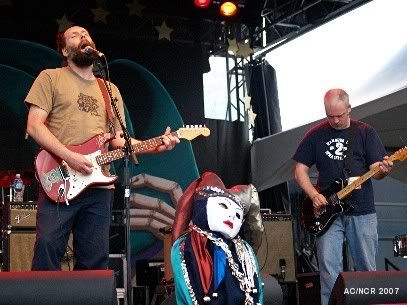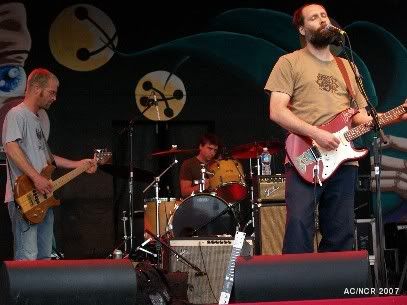 Some final glowing guitar from Martsch.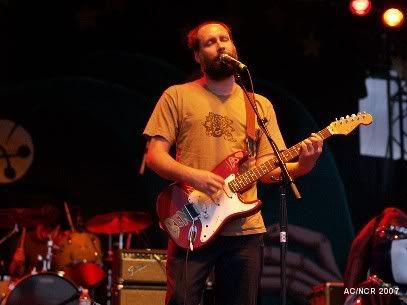 he kept playing as Plouf disassembled his kit.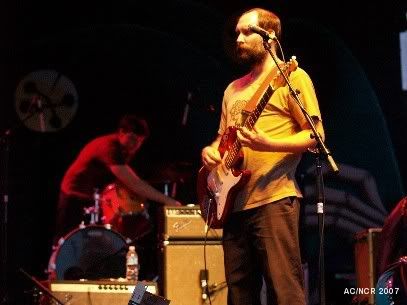 It's always cool to finally see a band you've admired from afar put on a great show.
Show reminder: Rivals, I Refuse, The Wishlist and Sleeping Pilot perform at Club SAW; DJ Gather, The Annoyers, Lieutenant Antlers, The Bazaar rock for vegetables at the Freegan Festival kickoff at the Montgomery Legion. The Grass release their CD at Zaphod's with The Brothers Chaffey. (And despite what you may have heard, As The Poets Affirm

do not

perform at The Rainbow). Smalltown DJs, Stink Mitt, J.O.T.S and Daiquiri play Babylon.