Papa Mali was one of two acts who really blue me away, even though I'd never had the good fortune to see them before (Tagaq being the other). I'm unsurprised to hear he's crossed paths with J.J. Grey, another Southern swamp rocker with a soulful edge.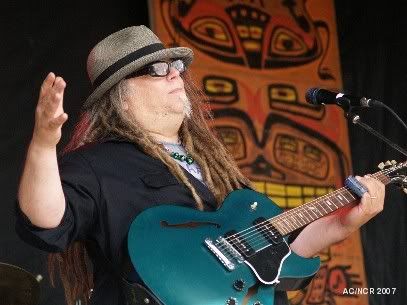 Geno Ronde on bass - I think.
"Drummer extraordinaire" Robb Kidd - who is indeed as extraordinary as billed.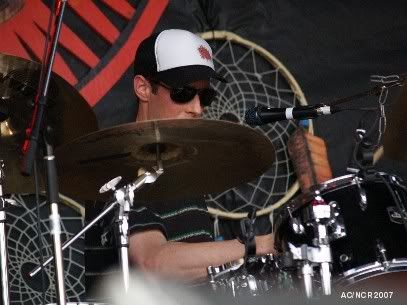 "Now I'd like to play a little something for you."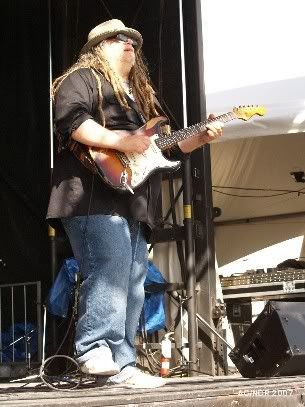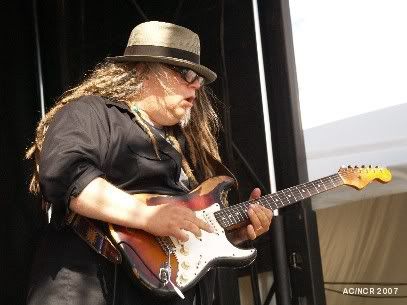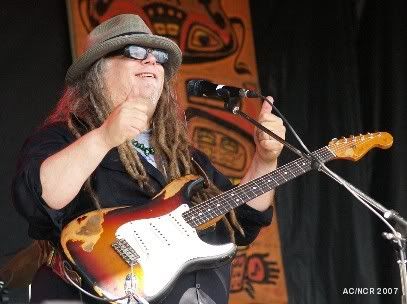 Papa action!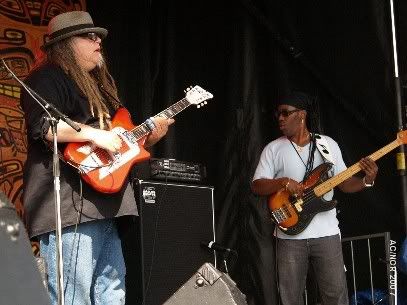 Back on the Gibson for a little slide.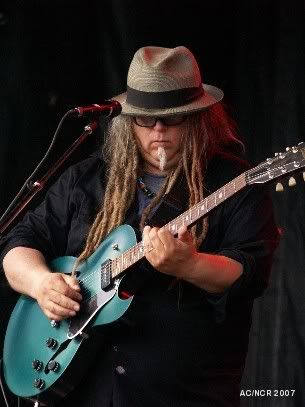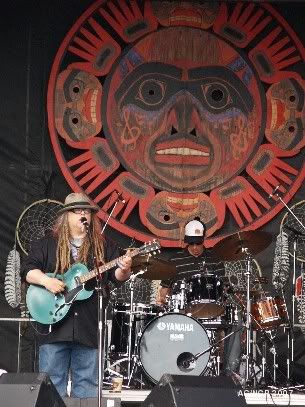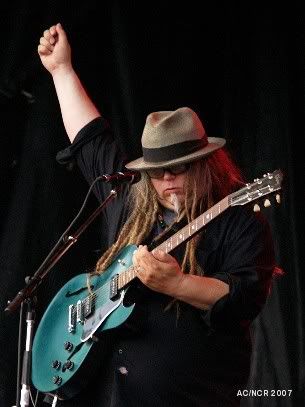 I tried to hunt down his latest CD without any luck (unfortunately, he didn't bring any copies with him).