Anthony Gomes was born in Toronto, moved to Chicago and now calls Nashville home. He plays a brash and soulful variety of blues and puts on a heck of a show. He's obviously having a ball on stage.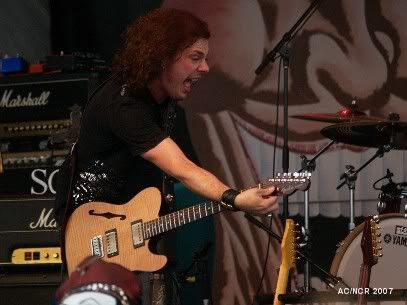 Bead-throwing action! "There's a reason I didn't try out for the baseball team," said bassist Biscuit Miller after one particularly awry throw. (Scott Key is the just-out-of-view drummer.)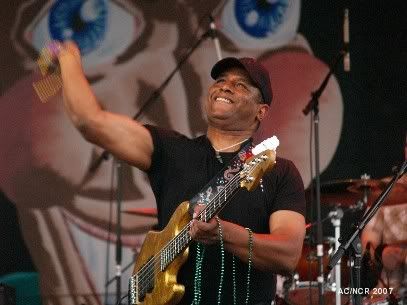 Faceoff action!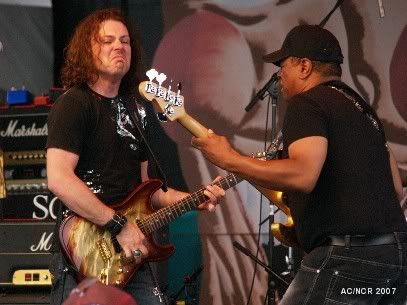 And that's it as I went off to watch Randy Newman. Gomes is back in town Sept. 21 to play the Rainbow.