Choosing between Alejandro Escovedo and Los Lobos, wasn't an easy call. I saw Escovedo at the last Bluesfest and his show was unquestionably my favourite, but I'd never seen Los Lobos before. Unfortunately I made my decision to traipse over to the River Stage a bit late, and by the time I got there it was clear that I'd be watching them from the back row. Back to the Black Sheep Stage, where I could get up nice and close. Once again Escovedo put on a killer show with lots of improvised band interplay.
Cellist Matt Fish looking extra spooky.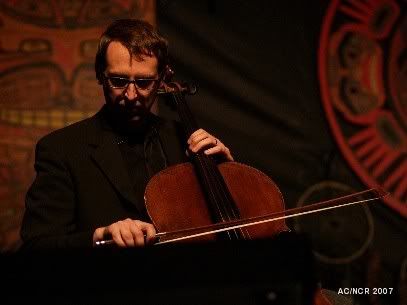 Josh Gravlin replaces Mark Andes on the low end (Hector Munoz is still on drums, but like last time I couldn't get a good picture).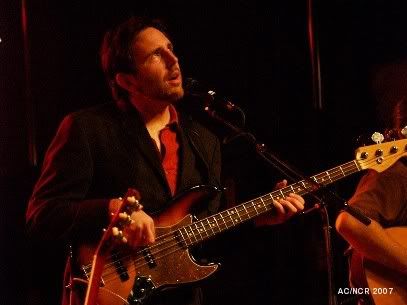 Violinist Susan Voelz is the other newcomer.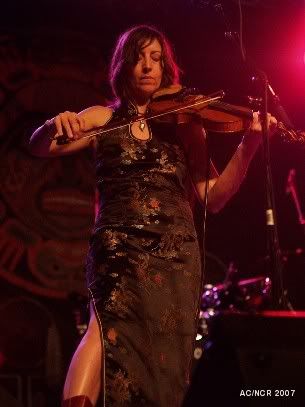 I couldn't get a clear shot of David Pulkingham on guitar ... so here's a pic of him and an inconvenient microphone stand.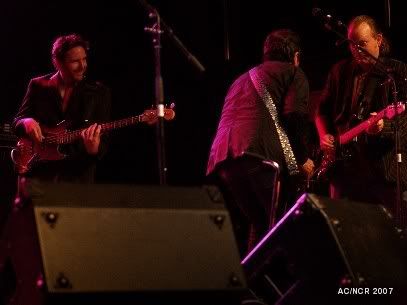 Faceoff action!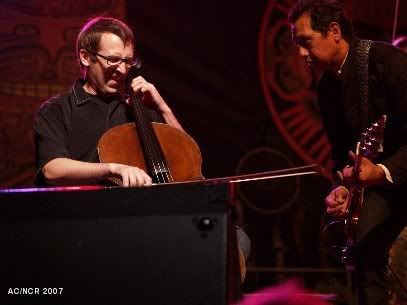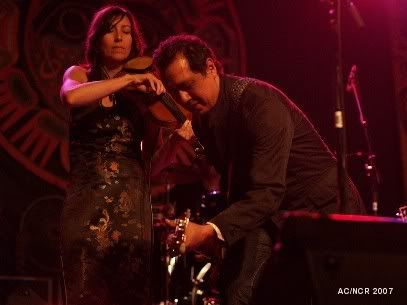 Singalong action!
Yet more faceoff action!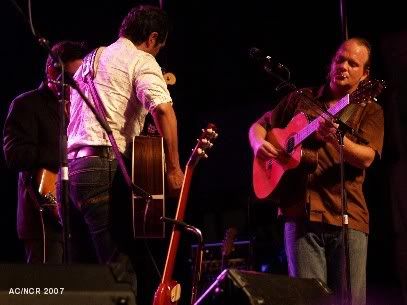 Escovedo also recounted how they've returned
Castanets
to their playlist. President George W. Bush claimed it was one of his 10 favourite tunes on his iPod (yeah, right!), so they'd dropped it out of embarrassment for a while.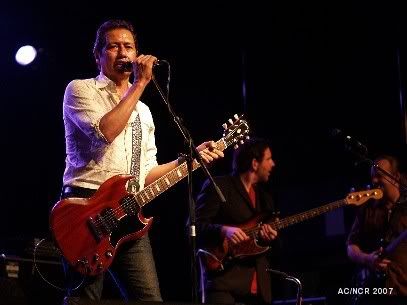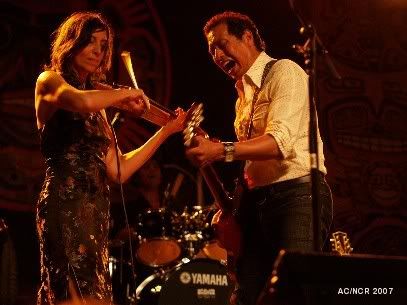 Another stunning show.