London's
Basia Bulat
kicked off my Thursday viewing ... she was my favourite act of the day. I haven't mentioned it yet, but this year's Bluesfest was an extended reminder that Canadian music is operating at a peak nowadays, and Bulat and Co.'s buoyant chamber pop was a case in point.
Have you hugged your autoharp today?
Holly on ukulele and vocals.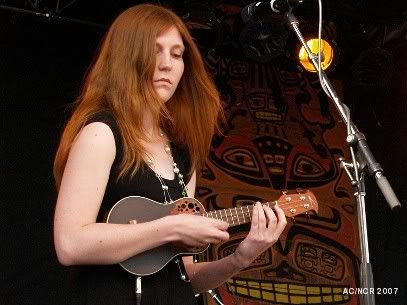 Basia brother Bobby drums.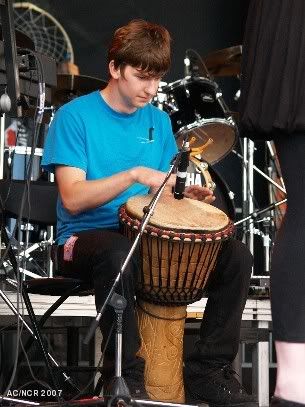 Dave plays viola - more manly than the violin says Basia.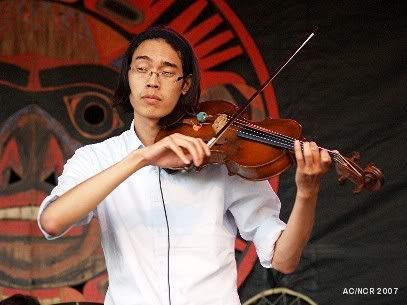 Seo-Jin on violin and polka dots.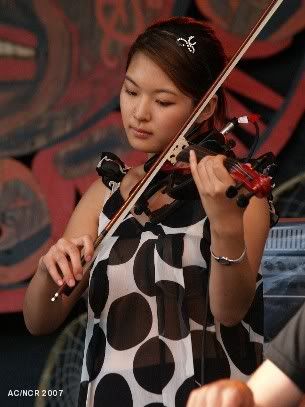 Sebastien on cello.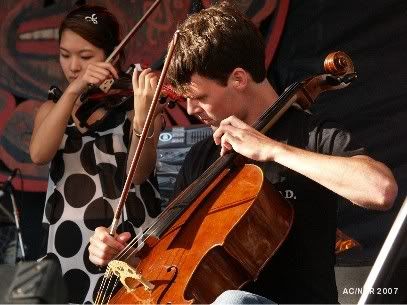 Eric plays piano.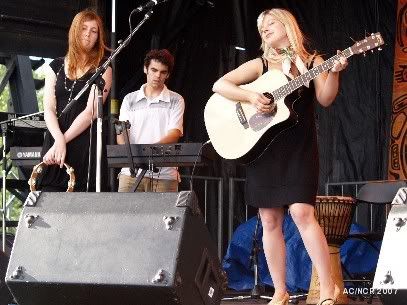 Clapalong action!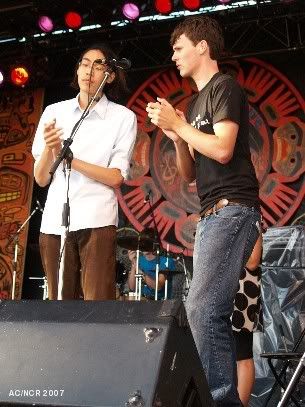 More guitar from Basia.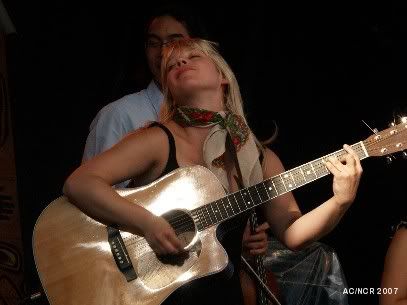 The strings come in! That's why they call it chamber pop.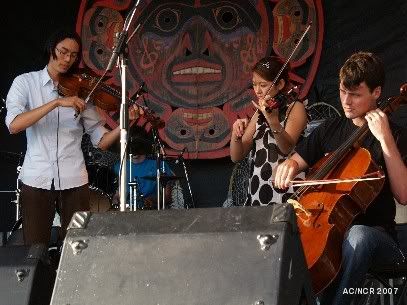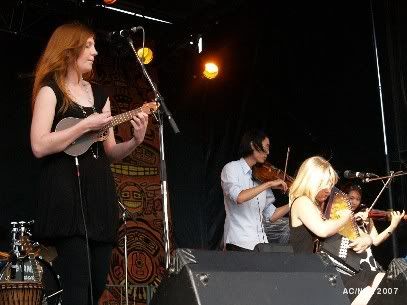 And one last Basia photo.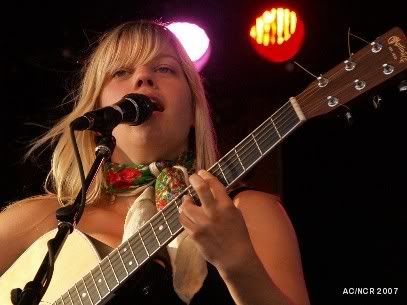 That was pretty, and pretty good.