After the end of Amanda Rheaume's set I had a clear slate; I could have stuck around for Danny Michel, but since I had the option of seeing him on Sunday I figured I'd check out another act. My first choice was Geoff Moore on the Black Sheep Stage. It took me one song to find him totally uninteresting, so I wandered over to the Rogers Stage to see Patrick Watson. The band's been around for a good five years - they released their first album in 2003 - and have crafted an interesting line of oddball pop music that flirts with Radiohead, The Left Banke and Eric Matthews. Watson has a funny, easygoing performance style that takes a pinch of influence from the comedic drunks of vaudeville. In addition to the usual bass, guitar and drums the band uses a few strange devices to add peculiar noises to their fringe chamber pop.
Patrick Watson, looking a bit tipsy as usual.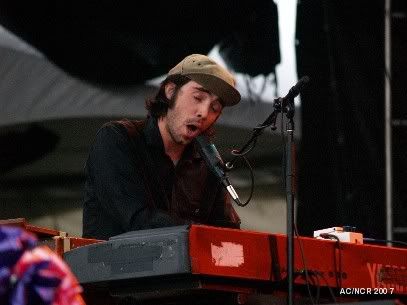 And the band: Robbie Kuster on drums, Mishka Stein on bass and Simon Angell on guitar.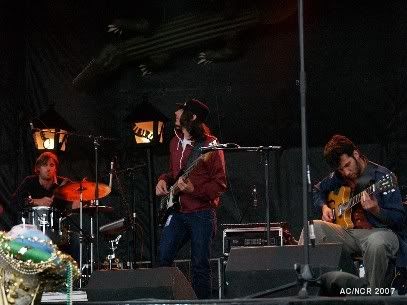 More Angell!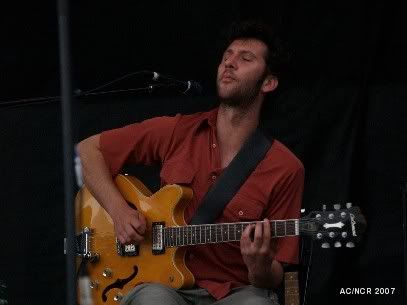 More Mishka!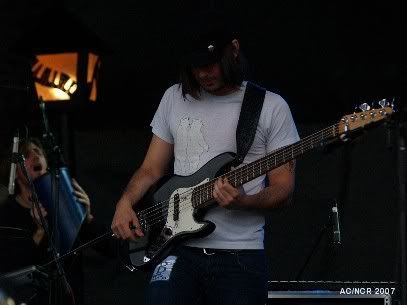 More Robbie!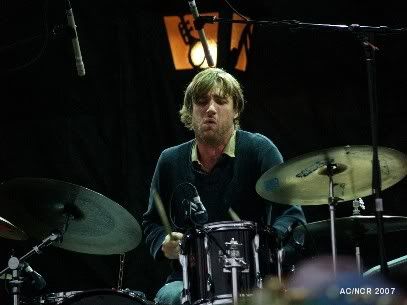 Watson likes that digital delay.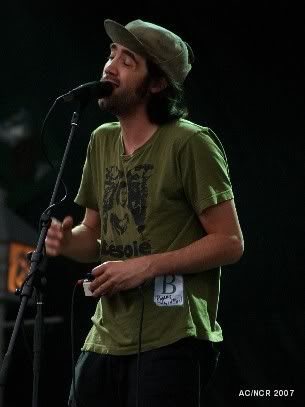 Rhythm section action!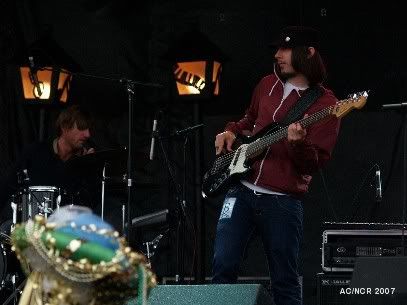 Singalong action!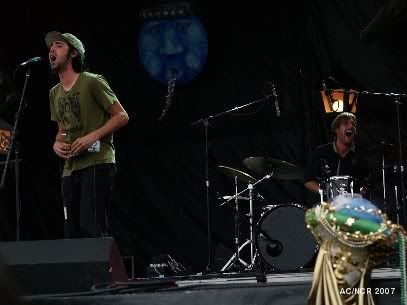 Simon uses a balloon to make sounds with his guitar - never seen that before, though I guess letting the air squeak out is just a variation of singing into the pickups.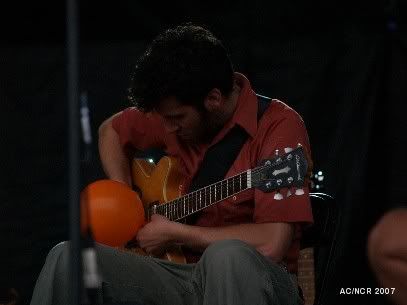 For the finale the band performed their traditional all-acoustic number. Since the stage is large they had some microphone assistance, but it still worked pretty well.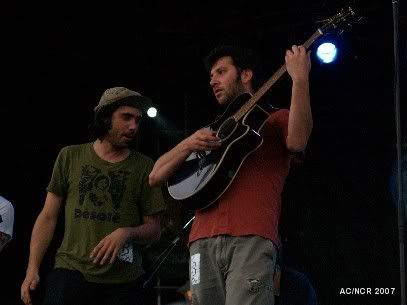 Patrick gives a shout-out from the crowd.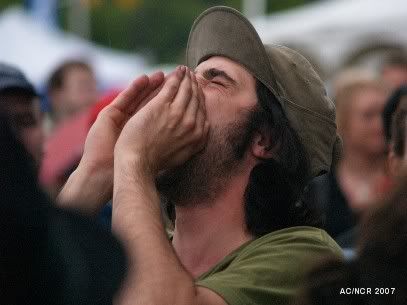 A very entertaining set: No wonder they're generating buzz from hither and yon.