Okay, enough Bluesfest stuff for 24 hours ... Back on June 20, Garaga released their debut LP - on honest-to-goodness vinyl with a CD insert. They even had a snazzy embossed cover so you know you haven't been duped by unscrupulous Garaga record counterfeiters. Boom Creek opened the show, but I was too late to catch them, darn it!
Tokyo Sex Whale was the next act, and they sounded in top form - which is good, since they recorded this set.
Pauls strums!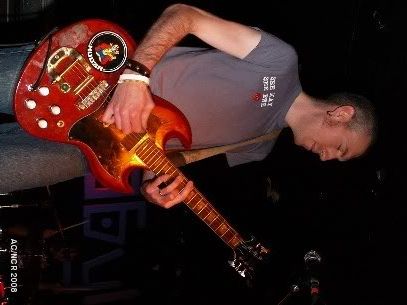 Julia sings. J.P. drums!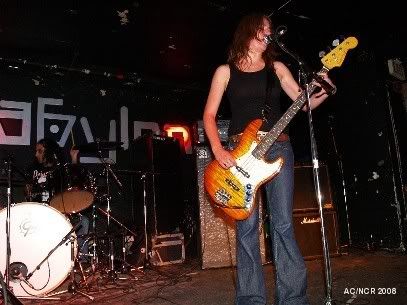 The whole lot! With insufficient lighting!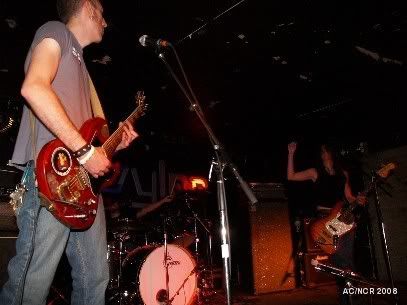 Smiley Julia and J.P. action!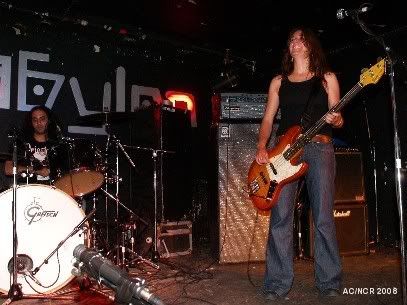 And some last-minute hair-tossing.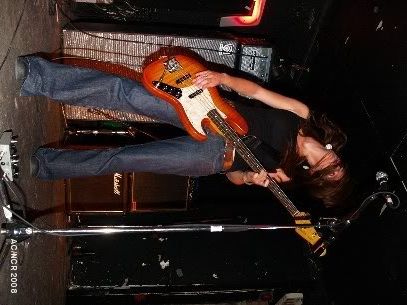 I was a bit late to catch their whole set, which is why so few pictures ... onward! Garaga finished the night off, and not only do they have a new record, they have a new drummer - Gruesome John Knoll.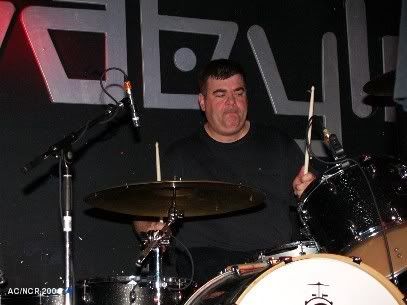 The whole lot!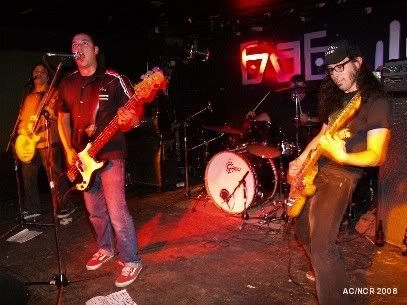 Kneebending action!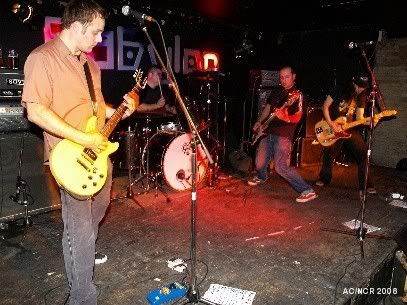 Stringbending action!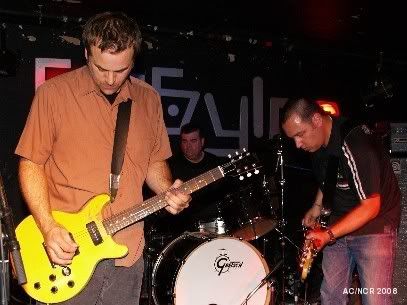 Singalong action!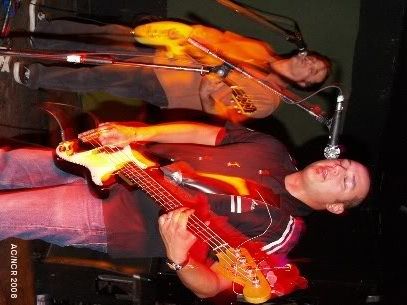 John sings! And glows a bit. Should have sped the shutter up a bit.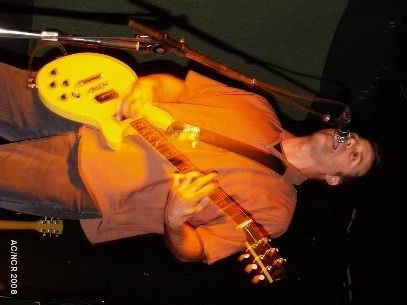 Heavily amplified action!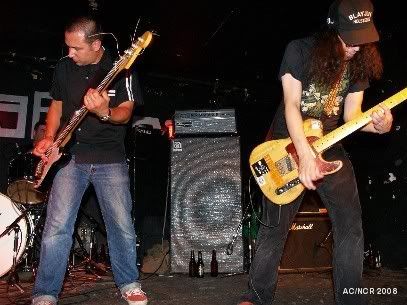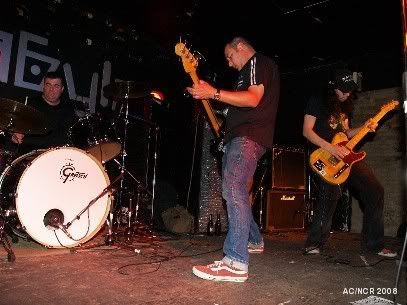 And a final toast to Satan, who made all of this possible.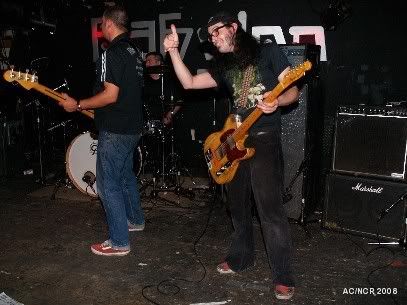 I was feeling a bit blitzed by the end of the night, I can tell you.