After leaving Bluesfest I made a quick stop at home to drop off my telephoto and get my 14-45mm lens, then headed down to the Bytown Tavern for the Rock'n'Roll Pizza Party. It wasn't long before the first combo - London, Ontario's Stiff Wires - hit the stage.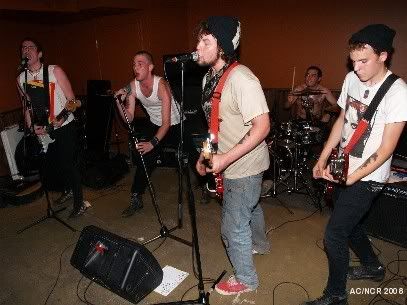 Stiff Wires, Bytown Tavern, July 10, 2008
They're a shouty young quintet in the vein of such Canuck Punk combos as The Ugly who introduced themselves as "... usually fucked up.". They did a cover of The Forgotten Rebels'
Surfin' on Heroin
.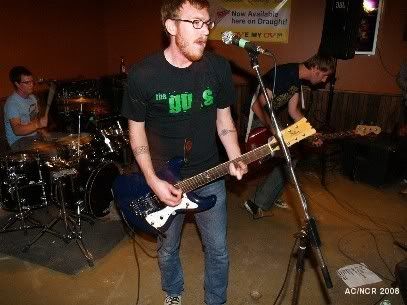 The Creeps, Bytown Tavern, July 10, 2008
Next up, The Creeps. They played a set at scorching speed including one so new it isn't on their new, widely acclaimed CD.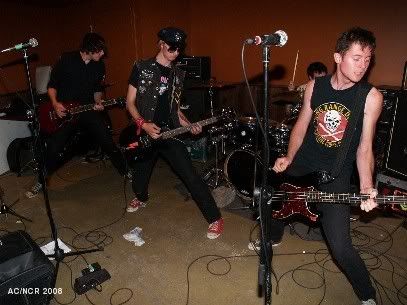 The Jolts, Bytown Tavern, July 10, 2008
The Jolts finished things off with a hard-rocking set ... I see a Turbonegro T-shirt and Hellacopters patch on lead singer and guitarist Joey Blitzkreig, and remember thinking that they reminded me of another V-town outfit, The Spitfires. Now I see they cite them as an influence on their Myspace page.