The New Bayou is certainly doing good work providing for the punks, with Punk Rock Moondaze and frequent shows. This Vanier Shank/Visitors gig at the end of June was quite well-attended. Unfortunately it's awfully dark, which made it kind of inconvenient for snappy snapping. Either that or I was totally slacking off, because almost all of the pictures I took stunk. Up first, Vanier Shank. They've popped up a bunch of times in my show reminders, but I never had the opportunity to catch them live before now.
Train J. Laing sings and guitars.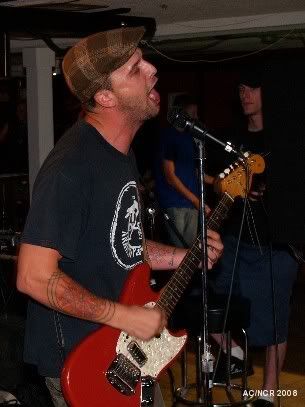 Eric Martin drumsalot.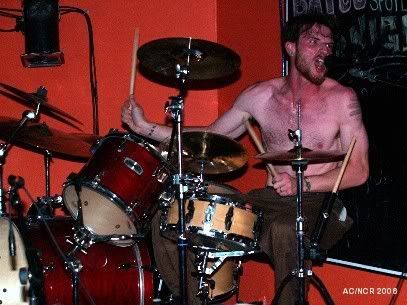 Dave Irwin basses in the background.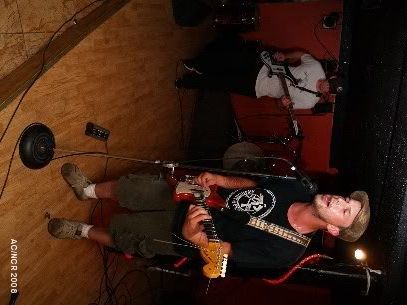 The whole lot.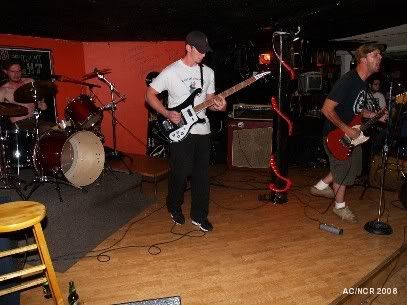 And some post-cap action.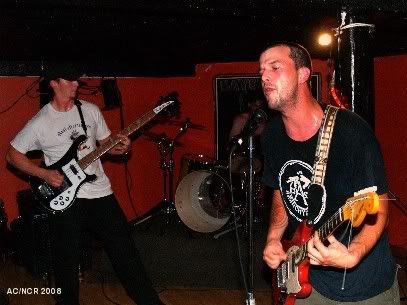 There's been mention of an album in the works on their Myspace. Nothing on shows in the future, though. And now on to The Visitors, another band I seem to have been missing alot - I caught their Zaphod's debut, then ignored them. I'm so fickle. As you'd expect from a band featuring members of The Annoyers and The Creeps, there's quite a sizable Ramones influence.
Skottie Magellan sings!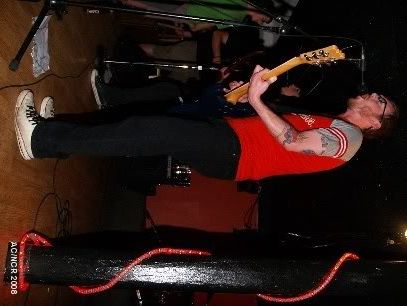 Antarctic Cat da Gama M.Sc. sings!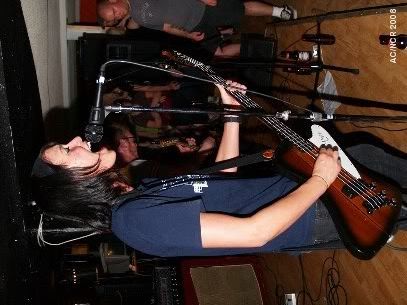 Kevo Polo does not sing! At least not here.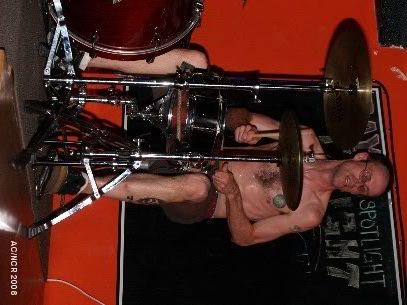 The whole lot!
And so on.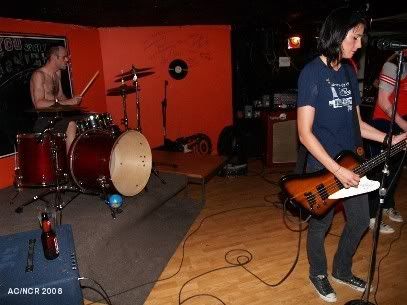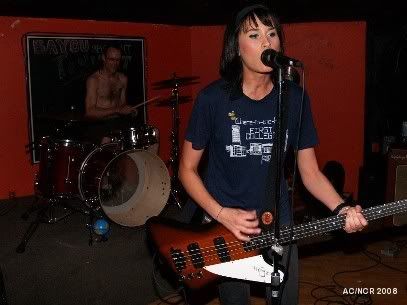 Their new CD
Lost on the Globe
is getting rave reviews, but no word of future shows here either.
Show reminder: Foxfire, Auto Racing and Italian Edition perform at Zaphod's.